Sep 21, 2018 @ 08:06
NDP Deputy Leader John Vanthof said that instead of standing up for families in Nipissing, MPP Vic Fedeli sided with Doug Ford and agreed to yank away $8.6 million in funding for a project to extend natural gas service to as many as 350 homes in the North Shore area of Trout Lake near North Bay.
"Doug Ford blindsided families in Nipissing who had already signed up for this important project and were counting on it," said Vanthof.  "This is another example of the Ford government changing the rules in the middle of the game. The money was approved before the cancellation of the program. Vic Fedeli should stand up for northern families in Nipissing and tell Doug Ford the approval should be honoured."
The Ford government cancelled more than $8.6 million in funding for a previously approved project to extend natural gas services to North Shore and Peninsula roads in the northern riding of Nipissing. The City of North Bay had invested over a year into the project Ford cancelled — a part of Ford's mission to scrap a $100 million fund to help expand natural gas to more communities, homes and businesses throughout northern Ontario.
The city was well underway in a lengthy process for project approval with the Ontario Energy Board — meaning the cancellation cost is both time, and money.
"Doug Ford and Vic Fedeli need to explain to households and to the city why they flushed their time, their work, and their investments away," said Vanthof.  "They should honour the agreement made to fund the natural gas project in North Bay, instead of delivering another cut to northern Ontario."
Earlier this week, Ford announced that the government will scrap a $100 million fund to expand natural gas delivery throughout northern Ontario, putting the expansion in jeopardy, and putting any costs directly onto the bills of Ontario families. "It's unacceptable for Vic Fedeli to say or do nothing to defend the residents in his own riding. The people of North Bay, Nipissing, and northern Ontario deserve so much better than that."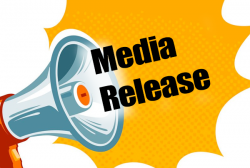 Latest posts by This Media Release
(see all)