(89 Players)
1st FLIGHT: Gilbert Bouchard, Dave Castonguay, Michel Lemoyne-7 under par 29!!
2nd FLIGHT: Bill Carruthers, Noah Asselin, Dillon Buckell- 2 under par 34
3rdFLIGHT: Scott Carruthers, Nick Alexopoulos, Rob Vernier- 1 under par 35
4th FLIGHT: Paul Vachon, Ross Hall, Roland Lachapelle- even par 36
5th FLIGHT: Jose Plante, Bill Matheson, Dave Lahaye- 1 over par 37
6th FLIGHT: Dan Mathias, Tony Thomas, Frank McRae- 3 over par 39
SPECIAL EVENTS WINNERS:
North of 17 Restaurant Voucher Closest to Hole#1: Levis Bouchard
Northern Lights Ford $25.00 Cash Prize Closest to Hole#2: Noah Asselin
Wawa Motor Inn-$25. Voucher-Closest to Hole #3: Eric Levesque
Brokerlink Insurance $20.00 Closest to Hole #4: Nick Alexopoulos
Canadian Tire $25.Voucher Closest to Hole #5: Gilbert Bouchard
Viking Restaurant Voucher Closest to Hole #6: Bill Carruthers
Mission Motors $25.00 Cash Prize Closest to Hole #7: Mike Belanger
Men's Night-$10-Cash Prize Closest to Hole #8: Jason Belisle
Men's Night $10. Cash Prize Men's Night Longest Drive Hole#9:Noah Asselin
Subway Sandwiches $20.00 Voucher Closest to Hole#9: Gilbert Bouchard
Winner: Driving Range Voucher: John Scott
Winner: $10 Clubhouse Voucher: Shane Bukowski
Winner of Cash Draw for $45.00-Bill Carruthers
Hole in One Competition on Holes 3#7-($2,893.00) – NO WINNER- Hole in one competition includes holes 3 & 7. 50% to the Winner & 50% to the Club
25 Foot Putt ($380.00) – 5 PUTTERS:
Paul Bernath, Luc Belanger, Marcel Poulin, Bill Caruthers, Marcel Poulin- (No Winner)
Trivia Question: What degree is a pitching wedge? Answer: (A pitching wedge is set a 45 degree angle) Winner: No Winner
Happenings this week at the Michipicoten Golf Club: William Rose Memorial Golf Tournament being held July 20. When you call in on Monday morning's at 8:00 a.m. for your tee time please call 705-856-7409. No Tournaments this weekend so get down and golf. HAPPY CANADA DAY TO EVERYONE!!
PLEASE REMEMBER TO BRING CASH-NO DEBIT OR CREDIT CARDS FOR MEN'S NIGHT.
Thank you to all that support the club weekly. A very big thank you to all our local sponsors for the 2018 season!! Without their support Men's Night Men's Night would not be the success it is today.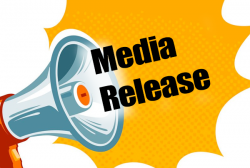 Latest posts by This Media Release
(see all)