Jul 9, 2018 @ 08:13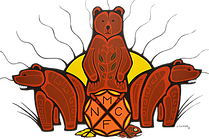 After 112 years of effort by the Missanabie Cree members to have their ancestral lands recognized by the Government of Canada and a long-outstanding specific claim and entitlement to reserve, Missanabie Cree First Nation has been Granted Reserve Status by Order in Council setting apart 3,892.282 hectares (9,618.038 acres) of land.
As a party to Treaty 9, Missanabie Cree was never provided with a reserve in 1906. After several requests to set apart lands for Missanabie Cree were denied, Missanabie Cree First Nation filed a claim under the Government of Canada's Specific Claims Process for Treaty Land Entitlement in 1993. In 2010, the Missanabie Cree First Nation and the Government of Ontario signed an agreement to provide the Nation with 15 square miles (39 km2) of land as an initial allotment of a total 70 square miles (180 km2) to which they are entitled under Treaty 9. After 8 years in the Additions to Reserve Process, Missanabie Cree First Nation was finally granted Reserve Status.
This is a historical moment and great achievement for Missanabie Cree First Nation members.
We would also like to acknowledge members who have passed onto the spirit world waiting for this acknowledgement and return of our lands from the Government.
A celebration of the return of ancestral lands and the hard work of the past/present Chief, Councils, and members will be held at Missanabie Cree First Nation community's Annual Gathering. The Gathering runs from August 11 to 17 with Monday, August 13th being set aside for Opening Ceremonies and Celebration of gaining Reserve Status.
Latest posts by BrenAdmin (see all)