Are you ready for an unforgettable evening with an East Coast atmosphere dining on a succulent lobster or one of the finest steaks? If so, you might want to consider attending the Royal Canadian Legion Br. 374, St. Joseph Island's Lobsterfest.
On Friday, June 29th, the Legion is hosting their 20th annual Lobsterfest. Friends and family, locally and from miles away have for years gathered at this fund-raising event and enjoyed some Nova Scotia fresh lobster. This delectable dish is served with a hot baked potato, a salad covered with a secret Island recipe dressing, a fresh homemade roll and of course with some garlic butter. Expert crackers are on hand to aid if assistance is preferred.
If this large marine crustacean is not your choice for dinner, Vicky and Butch Shaw are grilling juicy marinated steaks topped with sauteed mushrooms. Adding to this exquisite meal is soft Acadian music in a fully decorated room. You will truly feel like you are Down East. Waiting for, or after your supper, you can relax in the Branch's lounge listening to the local music group, Nostalgia.
The Lobsterfest is an important, yearly fund-raiser for this Legion. Events such as these are critical to ensuring the financial sustainability of the Branch to guarantee they can continue to support Veterans and local community organizations.
Space is limited. To reserve a sitting, guaranteeing you will have your claws into fresh Nova Scotia lobster for only $40.00, or, your mouth watering for a superb steak for $27.50, call 705-246-2494 or stop by the R.C.L. Branch 374 in Richards Landing to purchase your tickets. Prefer to eat at home? Takeout "lobster only" is available for $30.00. The deadline for orders is Friday,
June 22nd. Don't miss out!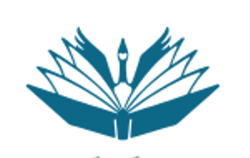 Latest posts by Wawa Public Library
(see all)