Apr 11, 2018 @ 10:15
The congregation welcomes everyone to Worship at First United Church.  Services are held on Sunday at 11:00 a.m. If anyone has a question or concern please leave a message on the answering machine at the Church (705-856-2926).
CHURCH OFFICE HOURS – Thurs. 1 -3 p.m. Roberta requests that an appointment be made. Please call 705-856-2926 & leave a message.
Sun.       Apr.  08    During Morning Worship 28 more Prayer Shawls were Blessed & are now ready to be given when a need arises.
Thurs.   Apr. 12    Thrift Shop Begins at 5 p.m.
Sun.       Apr. 15    Roberta will be away. Kaireen will lead a shortened Morning Worship to be followed by Trudy Dunham who will instruct us in Basic First Aid Training.  A warm welcome is extended to the Congregation of St. Paul's to join us.
Tues.      Apr.  17    Pack Up after the  Thrift Shop at   10:00 a.m.  ALL HELP WELCOME. No Heavy Lifting
Thurs.   Apr.  19    Worship Committee – 9 :30 a.m.
Sun.      Apr. 22    Official Board Meeting following Morning Worship
Come worship Jesus, our Risen Lord.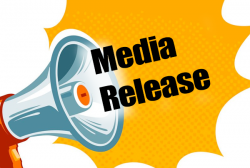 Latest posts by This Media Release
(see all)