Mar 8, 2018 @ 13:45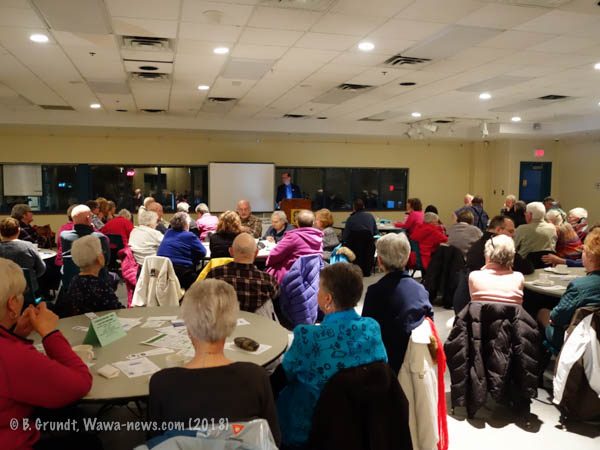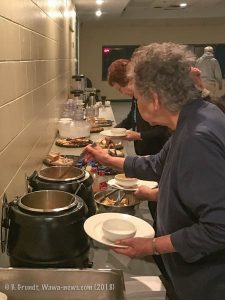 On February 28th, Mayor Ron Rody welcomed a packed room full of seniors to the 3rd Annual Senior's Luncheon.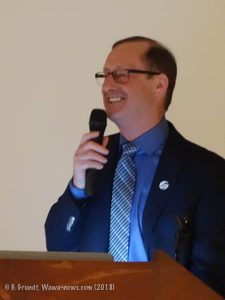 After a delicious lunch by Judy Page, Mayor Rody spoke to the beautiful weather. He saw people in t-shirts and one man said, "It's too damn hot". He spoke also about Wawa being able to receive funding for more long-term care beds in the near future. Wawa had been promised 6 beds a number of years back, but they never materialized.
Speaking about local politics – there are four individuals interested in becoming Councillors until the election this fall. Ron also mentioned the enhancements planned for Magpie High Falls.  Extensive work will be done at Magpie High Falls to update and make it more attractive to visitors.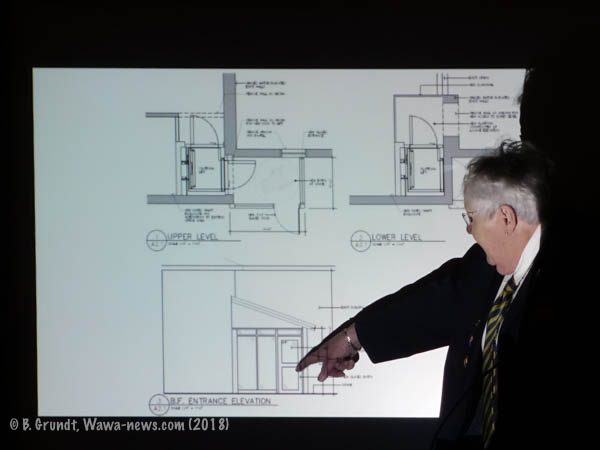 Mary Anne Pearson spoke next. Her topic was the Lift for the Legion. She shared with the crowd pictures of the 'lift' that will be installed at the Legion. She explained that the Silent Auction raised $3,938, $185 today, and $29,464.24 for a grand sum of $33,585.24 for the fund. The estimated cost of the project is $225,000.
Andy Stevens was next to speak about the 20th anniversary of AOD's closure. Andy wasn't able to attend, but Maury O'Neill did a great job. explaining the AOD Get Together for March 15th.
Christy Reid for Alzheimer's and Jolene Binda for the Wawa Family Health Team spoke about health problems, issues and possible solutions.
After all the presentations, draws were held for the door prizes. Ten door prizes were drawn 6 Tim Cards and 4 for ValuMart. It was a great luncheon with the delicious food. Some participants did say that they hoped that the sound system would be looked after, as there were a few that had trouble hearing the speakers.
Latest posts by BrenAdmin
(see all)