Feb 6, 2018 @ 14:16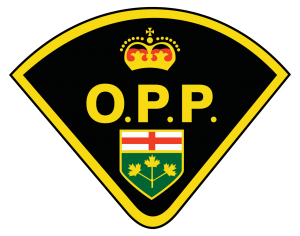 During the month of January, 2018 the Superior East Detachments of the Ontario Provincial Police (OPP) responded to numerous calls for service. Some of those calls were:
578 Calls for service
14 Criminal Code Charges
1 Impaired driving charge
9 Drug-Related Occurrences
49 Motor Vehicle Collisions (MVC)
0 MCV related fatalities
Officers have also completed many hours of Road Safety and Traffic Enforcement throughout the Superior East Detachments area.
"Drive according to the road and weather conditions – reduce your speed and increase your following distance to ensure you can stop safely if needed. Speed too fast for conditions is the most common cause of winter collisions", says Superior East OPP S/Sgt Megan Cavanagh.
Furthermore, In addition to Impaired by alcohol, Impaired by drug is a crime under the Criminal Code of Canada (CC) and drivers who are charged with that offence are subject to the same penalties as those who are charged with driving while impaired by alcohol.
Through the OPP Drug Evaluation and Classification Program, officers are trained as Drug Recognition Evaluators (DRU), giving them the authority and tools needed to detect drug-impaired drivers. A charge of impaired by drug involves all drugs, be it prescription, over-the-counter, and those that are illegal.
Should you observe a suspected impaired driver, please dial 911 or contact the Ontario Provincial Police at 1-888-310-1122.

Latest posts by Superior East Ontario Provincial Police
(see all)