Jan 10, 2018 @ 15:34

The congregation welcomes everyone to Worship at First United Church.  Services are held on Sunday at 11:00 a.m. If anyone has a question or concern please leave a message on the answering machine at the Church 705-856-2926
CHURCH OFFICE HOURS – Thurs. 1 -3 p.m Roberta requests that an appointment be made, please call 705-856-2926 & leave a message.
2018 – We are entering the season of Epiphany from the Greek "to show forth" which begins on Jan. 06 & commemorates the showing forth of the Infant Jesus to the Wise Men, the first Gentiles to worship Him.
Thurs.  Jan 11      Worship Committee – 9:30 a.m.
Sat.      Jan.  13      Prayer Shawl Ministry – 3 p.m.
Sun.    Jan. 14        Official Board Meeting following Morning Worship
Sun.    Feb.  11       Annual Meeting *Please have your reports to Jennifer ASAP *
It's time to renew your subscription to The Observer again.
For $25 you can receive a monthly Observer keeping you informed about what is happening in The United Church of Canada and the World. There are free copies in the Narthex if you wish to check it out and subscribe. Just contact Kaireen Morrison 856-2118, or leave your subscription in an envelope on the offering plate. Any cheques should be made out to First United Church, for $25. Thank you!
May we be seekers of the Holy like the first Wise Men.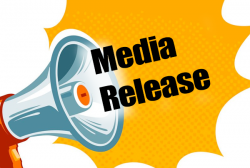 Latest posts by This Media Release
(see all)