Jan 6, 2018 @ 08:30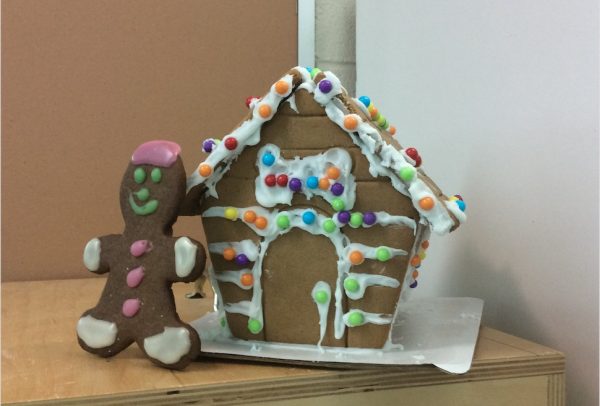 The Sir James Dunn Kindergarten class had a very busy and exciting week before the Christmas break.  On Monday morning they decided to bake some fresh gingerbread cookies after having read three different versions of the popular Gingerbread Man book.  In all three versions, someone opens the oven while the gingerbread man is baking and he runs away.  Knowing this fact the Kindergarten students made sure to tell all staff members to not open the oven while their cookies were baking and for extra precaution, they closed and locked the staff room door.  To Mrs. Bernath's surprise when she went to check on the cookies there was one missing from the pan.  From that moment on the hunt was on.
Mr. Poldmaa, the principal thought he saw him on the roof running around during recess, two parents thought they saw him in the parking lot and a few of the students thought they saw him running around town on their bus ride home.  The next day they received a surprising email from the Gingerbread Man.  It seems he made his own Gmail account and emailed the class a selfie of him standing outside the classroom window peeking in while the little ones were busy.  The tracks could be seen later outside the window, as well as on the playground equipment.  What a tricky little cookie.
After the Winter Concert performance on Wednesday night, the class received another email with a few more selfies.  This time the Gingerbread Man was hiding behind a tree at the back of the stage while the Kindergarten students were performing their song and dance on stage.  As well as a selfie of him sitting at the principal's computer, cuddling with the class's special friend, Poppy the Porcupine and playing in the sandbox in the classroom.
Jocelyn recalled from one of the Gingerbread Man books that when the little boy created a gingerbread house, the gingerbread man returned; so her dad very generously donated a gingerbread kit and the class quickly built a Paw Patrol gingerbread house hoping that he would return before the holidays.
On Friday morning to Mrs. Bernath's surprise, the missing gingerbread man returned to the classroom and was found resting by his new home.  Before he took his well-deserved nap he wrote the class one more note explaining how he was sorry for running away but he couldn't resist exploring Wawa and our great school.  He left them a little treat as a way to say thank-you for the comfy, well-decorated home for him to take a nap in.
I wonder what adventures the Sir James Dunn Kindergarten class will experience next!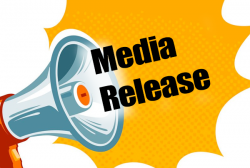 Latest posts by This Media Release
(see all)