Nov 10, 2017 @ 12:17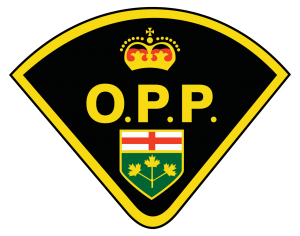 The Ontario Provincial Police (OPP) is proud to be continuing its partnership with Mac's Convenience/Circle K Stores across Ontario again this year for Operation Heat 2017.
OPP Officers will be handing out positive tickets to youth who are spotted committing random acts of kindness or exhibiting "positive" behavior. These positive tickets are actually coupons valid for a free beverage at all participating Mac's Convenience/Circle K stores across Ontario.
OPP officers will be on the lookout in communities across the province; and when they "catch" a youth participating in an act of kindness the youth will receive a 'thank you' which they will receive in the form of a free "ticket" for hot chocolate.
A youth may receive a "Positive Ticket" from an officer for a number of positive behaviours:
doing a good deed;
participating in community activities;
demonstrating community pride eg. picking up trash and/or;
deterring crime or observing school crossing rules.
Officers can also use the tickets as an "icebreaker" to start a conversation with youth in their patrol areas.
"The OPP is pleased to participate once again in this community based initiative that recognizes youth for responsible and caring behavior. Operation Heat gives our officers opportunities to interact and initiate relationships with youth in a positive manner within our communities.", explained OPP Inspector Robyn MacEachern, Community Safety Services.

Latest posts by Superior East Ontario Provincial Police
(see all)