May 9, 2017 @ 07:21
Weather – Increasing cloudiness this morning. High 9.
Roads  – Spring must be officially here, Ontario511 is no longer giving road reports. It is forest fire season though…
"As of Monday, May 8th, there are no active fires in the Northeast region. So far this fire season, there have been 10 forest fires confirmed in the region totalling 12 hectares burned. The current fire hazard is low to moderate across the region.
Over the weekend, Haliburton FireRangers assisted Minden Hills with sandbagging operations supporting them in their emergency flood situation. Assistance from FireRangers will continue this week.
The Aviation, Forest Fire and Emergency Services program has also provided several thousand sandbags to the municipalities of Ottawa, Minden Hills, Horton Township, Renfrew County and Pembroke District."
News Tidbits – Tonight is the WMHA Awards Ceremony at 7 p.m. in the MHS Auditorium.
Wawa is hosting the 2017 Institute on Lake Superior Geology Annual Meeting. Attendees will be visiting Red Pine's Wawa Gold Project with a field trip today. Quentin Yarie, President and CEO of Red Pine, stated, "Being invited to participate in the 63rd Annual Meeting of the Institute on Lake Superior Geology is a unique opportunity and it speaks to the quality and breadth of our technical team. We are excited to welcome participants and showcase our Wawa Gold Project. Being able to take fellow geoscientists on a visit of the property, share our findings and receive insights from peers is extremely valuable as we continue to advance exploration."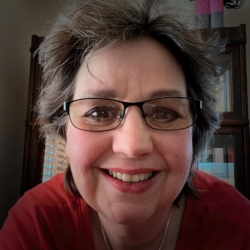 Latest posts by Brenda Stockton
(see all)