May 5, 2017 @ 07:47
Weather – Clearing this morning. High 13.
Roads – bare and dry road with bare and wet road sections.
Titbits – Today is the first day of the By-Hands Festival – great opportunity to find an unique gift for Mother's Day.
I was just reminded to wear red or display a red dress today. Honour our murdered and missing women.
If you are heading to the east this weekend, be aware of all the heavy rain warnings. In fact for Toronto, Environment Canada is warning for potential flooding in low-lying areas brought on by non-stop rain. The heaviest rainfall is expected to come Friday afternoon, affecting the commute home.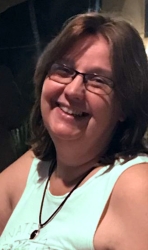 Latest posts by Brenda Stockton
(see all)