Mar 10, 2017 @ 11:16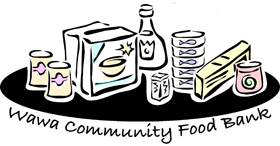 Wawa Community Food Bank volunteers once again wish to recognize our community members and organizations that provide such welcome support for the less fortunate in our midst.
In January of this year, the Lady Dunn Hospital staff and administration contributed the proceeds from their annual Dress Down Fund. Thank you for this very generous donation.
Also in January, the winners of Valu-Mart gift cards at the Seniors' Lunch With The Mayor gave their cards to the Wawa Community Food Bank. Thank you to anonymous, Myrna and Ron Henson, Leo and Pat Lavoie, Sue and Terry Switzer. Thank you as well to Kathryn Leclair who donated her gift card won in the Energy Savings draw, sponsored by our EDC.
The employees of Rentech raised funds to provide Valu-Mart gift cards to help sustain our work. Chrystal Morden and Genevieve Verrault from Best Start Hub (French) similarly gathered funds for the purchase of grocery gift cards. Thank you for this generosity.
Fern Albert, Mary Ciuciura and Dave Farago also deserve our gratitude for their financial donations.
Community members find many creative ways to show support. Carol Anne Robinson and her yoga class filled a grocery cart with fruits and vegetables; Mathew Morrison contributed baskets of sundries; an anonymous donor provided new pairs of socks for children and women; our local branch of Northern Community Credit Union conducted an internal food drive. Thank you all for your thoughtful items.
The junior/senior kindergarten and grade one classes of Jennifer Chandor–Hall at Sir James Dunn Public School continued a long-standing practice of donating 100+ non-perishable items to the Wawa Community Food Bank. Accompanied by the grade eight class, the children proudly placed their items on our shelves. This counting project is part of the primary math curriculum but is also a wonderful way to teach empathy and the importance of giving to others.
The Wawa Community Food Bank has also benefitted from Joe Roberts' 'Push For Change' initiative to highlight the plight of homeless youth. Wawa OPP Sergeant Manuela Byrnes walked with him for a long stretch along Highway 17 and challenged the community to provide a pair of socks for every kilometre covered. A cash donation and multiple pairs of warm adult and children's socks will certainly assist our clients. Thank you to everyone who made this venture a success.
We also thank the Wawa Ice Fishing Derby committee for encouraging Derby registrants to donate fish to the Wawa Community Food Bank. Additionally, we appreciate the very generous cash donation from the sale of items such as shirts and ball caps.
As always, many thanks to the staff of SUBWAY which continues to provide bread products and to the staff and management of Valu-Mart for providing a designated cart for donated food items and for their help in so many other ways. Thank you as well to the patrons of the store who fill this cart and also make anonymous cash donations.
Wawa Family Health Team maintains outreach clinics at the Wawa Community Food Bank on regularly scheduled Wednesdays. Clients certainly benefit from the Diabetes Education Programme provided by Renee Mellish who offers on-site screening and information. Additionally, the services of Laurie Cavan, Community Social Worker and nurses Maria Dupuis, Norma Kauk, or Katy Wright are available on a walk-in basis to Wawa Community Food Bank clients. Thank you to the Wawa Family Health Team for this valuable client connection and to the EDC for providing space for this endeavour.
On another topic entirely, during the month of March, volunteers will collect food bank usage data which is then submitted to the Hunger Count 2017 Survey. This survey is an annual, Canada-wide project which analyses information provided by food banks for this period of time to provide a snapshot of a typical month; the authors of the report then compare trends to other years and make suggestions to provincial and federal levels of government regarding the issues of poverty and food insecurity.
Many thanks to those in our community who help alleviate food insecurity here at home.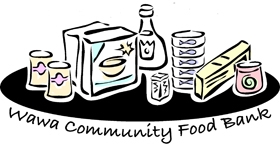 Latest posts by Wawa Community Food Bank
(see all)