Published on: Mar 30, 2005
The Government of Ontario is improving the health and safety of patients and staff by providing $98,600 to Lady Dunn Health Centre to enhance its infection control capacity, Mike Brown, M.P.P. for Algoma-Manitoulin announced today on behalf of Health and Long-Term Care Minister George Smitherman.
"Infection control in hospitals should be a top priority in any health care system, and it certainly is a top priority for the government," said Brown. "This investment will help Lady Dunn Health centre to further strengthen its infection control capacity and better protect patients and staff."
The funding announced today will enable Lady Dunn Health Centre to:
Provide more staff education on patient safety and infection control.
Ensure that all medical equipment is properly disinfected and sterilized, including reusable and disposable medical devices, sterilizers, single use devices and instrument trays.
Province-wide, the government is providing $13.6 million to hospitals to enhance infection control capacity.  Part of that funding comes from Operation Health Protection, the government's action plan to re-build public health in Ontario released in June of 2004.
"Ontarians must have every confidence in their hospitals' infection control practices," Brown said. "Our government is working with hospitals to make sure all procedures and treatments are done in the safest and most diligent way possible for the health and safety of patients and staff."
Today's announcement is part of the Ontario government's comprehensive plan to improve health care in Ontario. It's a plan that includes revitalizing public health, reducing wait times for key procedures, creating Family Health Teams, increasing the number of doctors and nurses, and investing heavily in community-based health care in order to ease the pressure on hospitals and deliver care where people need it most — closer to home.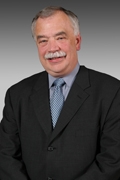 Latest posts by Mike Brown
(see all)