Published on: Apr 4, 2005
Firefighters selflessly risk their lives on a daily basis in their service to communities all across Ontario. They are at the core of community safety.
Yet, despite all the hard work and greater personal risk, Ontario's municipal fire departments have not been awarded with additional funding since 1982 – close to 25 years ago. Despite the rising costs of new equipment and more advanced training, firefighters' need for increased funding was simply ignored under previous governments.
Recently, the Minister of Community Safety and Correctional Services, Monte Kwinter, announced that $30 million in one-time provincial funding will be distributed to help purchase new equipment and provide up-to-date training for Ontario's municipal fire departments.
Because of their greater need for funding, the government weighted this $30 million grant so that the greatest benefit would go to Northern and rural communities. In total, communities in Ontario with populations of less than 20,000 will receive 57 per cent of the total $30 million grant. This means that all municipal fire departments in Algoma-Manitoulin will receive at least $50,000 to purchase new equipment and to provide training for our firefighters.
While the government is driven by a number of key priorities, the safety of our communities is of the utmost importance. Across this province firefighters risk their lives on a daily basis to ensure that Ontarians are safe and secure in their homes and places of business. With this funding in place, Ontario's municipal firefighters will be provided with the necessary tools to protect our communities with reduced personal risk to themselves.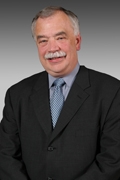 Latest posts by Mike Brown
(see all)