Published on: Mar 15, 2005
The Michipicoten Police Services Board and the Township of Michipicoten Police Association (Uniform Members) are pleased to announce that they have ratified a new three (3) year Collective Agreement.  The negotiation process was amiable yet intense given that the Association was seeking a one year contract that would give them parity with their comparative police forces.  The Police Services Board was initially seeking a five (5) year agreement that would achieve parity near the mid-term of the agreement.
The agreement provides the Police Association with salary increases of 7% in the first year, 5.5% in the second year and 4% in the third and final year.  The increases over the life of the agreement will result in our Police Association being close to the average salary of 24 comparative municipal police forces in the province with a population under 10,000.
Even though the contract still reflects a wage discrepancy between the Michipicoten Police Association and their provincial counterparts (O.P.P.) the President of the Michipicoten Police Association, 1st Class Constable Mike Knorz, "Feels that the Association is pleased that they have made up some of the more then 6% salary loss over the term of the previous five (5) year agreement and that progress is being made towards achieving parity with other police forces in communities of similar size."
Chair of the Michipicoten Police Services Board, Ron Rody, stated, "That he was pleased that both parties unanimously ratified a three (3) year agreement.  Both negotiating committees worked hard to transform their initial position into an agreement that provides a fair wage settlement in an environment that is very competitive.  Both parties can take satisfaction in the fact that they have an agreement on their terms and not one imposed on them."
Mike Knorz, Michipicoten Township Police Association
Ron Rody, Michipicoten Police Services Board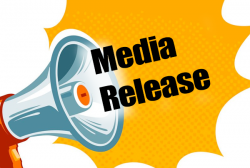 Latest posts by This Media Release
(see all)