Mar 9, 2005
(Jerusalem, Israel) – Chief Rose and more than 30 other senior police leaders from across Ontario returned from a successful week-long mission to Israel today. The insights and lessons learned on the mission will find their way into the way police services in the province are operated and ultimately help improve community safety and security, said Chief Rose.
Chief Rose noted that the opportunity to gain new insights into police procedures, anti-terrorism and security strategies and other law enforcement issues will help police leaders to ensure that they are delivering police services that meet the rapidly changing needs of Ontario's many diverse communities.
"It's important that I be able to see what other police services are doing, how they are addressing policing issues that may be similar to ones impacting the Township of Michipicoten so that our service can consider all options in planning to meet the policing needs of our community," said Chief Rose.  ""Israel has always faced serious security threats and potential acts of terrorism.  This mission allowed me to get a first-hand look at how they are meeting these challenges."
Highlights of the Mission included:
Presentations and information exchange sessions on anti-terror strategies (including a visit to Israel's Bomb Disposal Unit), border security, community policing, Israel's world-renowned capabilities in forensic sciences, trauma and emergency readiness and response, and insights into the training of police officers.
A meeting with senior police and security officials with the Palestinian Authority to learn about the policing challenges facing that community.
A visit to Mabat 2000, Israel Police's monitoring station in Jerusalem's Old City.
Meetings with senior corrections officials at the Ofek Juvenile Facility at Tel Mond where delegates learned of efforts to address the illiteracy, lack of education and other issues at the root of much of the crime and terrorist activity in Israel.
A visit to Hadassah to discuss the unique trauma and emergency situations faced by emergency personnel in Israel.
Presentation on the latest law enforcement technology courtesy of the Export Institute in Tel Aviv.
A special briefing from Lt. Col. Shawn Myers, Commander of the United Nations forces on the Golan Heights.
Meetings with Israeli Vice-Prime Minister Ehud Olmert, Canadian Ambassador to Israel Don Sinclair, Dr. Boaz Ganor, an internationally-renowned expert on counter-terrorism and Khaled Abu Toameh, a reporter with the Jerusalem Post newspaper also took place.
The Mission was a cooperative effort lead by the Ontario Association of Chiefs of Police, the Canadian Jewish Congress Ontario Region, UJA Federation of Greater Toronto and the Government of Ontario.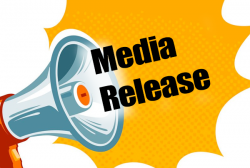 Latest posts by This Media Release
(see all)