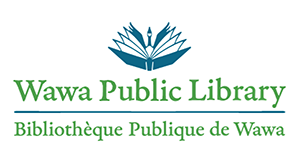 New Books on the 7- Day Shelf this week are: "The Air-Raid Book Club" by Annie Lyons, "The September House" by Carissa Orlando, "Palazzo" by Danielle Steel and "Moon of the Turning Leaves" by Waubgeshig Rice.
En Français, nous avons "Le Refuge Sanglant" par Francesca Tremblay.
Staff Pick of the Week is "Hello Transcriber" by Hannah Morrissey. From the from book jacket:
Every night, while the street lamps shed the only light on Wisconsin's most crime-ridden city, police transcriber Hazel Greenlee listens as detectives divulge Black Harbor's gruesome secrets. As an aspiring writer, Hazel believes that writing a novel could be her only ticket out of this frozen hellscape. And then her neighbor confesses to hiding the body of an overdose victim in a dumpster.
The suspicious death is linked to Candy Man, a notorious drug dealer. Now Hazel has a first-row seat to the investigation and becomes captivated by the lead detective, Nikolai Kole. Intrigued by the prospects of gathering eyewitness intel for her book, Hazel joins Kole in exploring Black Harbor's darkest side. As the investigation unfolds, Hazel will learn just how far she'll go for a good story―even if it means destroying her marriage and luring the killer to her as she plunges deeper into the city she's desperate to claw her way out of.
We have a good selection of puzzles available for check out! All you need is a library card! Come on in and check it out!
The fun continues!! Join us for the Afterschool Program with Jake, Tuesday- Friday from 3:30-4:30. If your child is new to the program, a registration form will need to be filled out. Parents of returning children will need to verify that there are no changes to current information. November's activities includes Story and Craft Club on Tuesdays, Creative Writing: Comics on Wednesday, STEAM Club on Thursday and Game Club on Friday Follow us on Facebook to see what's happening at the library!
If you enjoy all things Pokemon, you must check this out! Trainers can meet other trainers and add friends to their friends list, battle in a raid, take over gyms, battle other trainers and gain valuable XP that allows them to level up! If you are interested in trading or battling your cards, join us! Trainers have access to free Wi-Fi. Come and join us at our next Pokemon Go Club on Saturday December 9th starting at 11:00am at the Wawa Public Library!
Any seniors interested in joining our Knitting Connections please drop by the library for more information. We are knitting for Iris' Place. We are hoping to fill up the box with hats, scarves and mitts and warm socks for the winter!
If you are a senior who is unable to get out, the library offers a program Senior's Shut-in Program. We will deliver library materials to patrons living in the Wawa area. For more information please call the library at 705-856-2244 ext 290 or 291!
Join us this Wednesday, November 22nd at 1:00 pm for the Adult Craft Club as we partner with Chadwic Home and Paint It Purple to stand against the abuse of women. All supplies will be provided. Join us as we bring awareness to and end domestic violence.
The Wawa Public Library is offering a reading help program for school aged children. If you are interested, please stop in and fill out a registration form. We have two lovely ladies who have successfully completed a vulnerable person check volunteering to make this program available.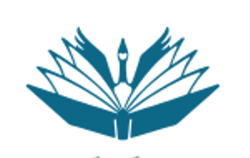 Latest posts by Wawa Public Library
(see all)