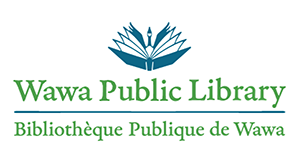 Join us as we "Paint It Purple" and shine the light on woman abuse. On November 22nd starting at 1:00pm, the library in partnership with the Chadwick Home invite you to paint it purple! The canvasses, paint and brushes will be supplied for you.  Come and help us Shine the Light on Woman Abuse!
New Books on the 7-Day Shelf: "Life in Two Worlds: A Coach's Journey From the Reserve to the NHL and Back" by Ted Nolan, "The Children of Akletok" by our very own Raymond McGregor, "Moon of the Turning Leaves" by Waubgeshig Rice" and the new reprinted revised "Too Late" by Colleen Hoover. En Français, nous avons "En Dehors de la Gamme" par Anne Cathrine Bomann.
The staff pick of the week is "Flying Angels" by Danielle Steel. From the book jacket cover:
World War II brings together six remarkable young flight nurses, who face the challenges of war and its many heartbreaks and victories as unsung heroes, in this inspiring novel from #1 New York Times bestselling author Danielle Steel.
Audrey Parker's life changes forever when Pearl Harbor is attacked on December 7, 1941. Her brother, a talented young Navy pilot, had been stationed there, poised to fulfill their late father's distinguished legacy. Fresh out of nursing school with a passion and a born gift for helping others, both Audrey and her friend Lizzie suddenly find their nation on the brink of war. Driven to do whatever they can to serve, they enlist in the Army and embark on a new adventure as flight nurses.
Risking their lives on perilous missions, they join the elite Medical Air Evacuation Transport Squadron and fly into enemy territory almost daily to rescue wounded soldiers from the battlefield. Audrey and Lizzie make enormous sacrifices to save lives alongside an extraordinary group of nurses: Alex, who longs to make a difference in the world; Louise, a bright mind who faced racial prejudice growing up inthe South; Pru, a selfless leader with a heart of gold; and Emma, whose confidence and grit push her to put everything on the line for her patients.
Even knowing they will not achieve any rank and will receive little pay for their efforts, the "Flying Angels" will give their all in the fight for freedom. They serve as bravely and tirelessly as the men they rescue on the front lines, in daring airlifts, and are eternally bound by their loyalty to one another. Danielle Steel presents a sweeping, stunning tribute to these incredibly courageous women, inspiring symbols of bravery and valor.
New Movies this week are "Barbie" starring Margot Robbie and Ryan Gosling, "Bridget Jones the Edge of Reason" starring Renée Zellweger and Colin Firth, "A Home at the End of the World" starring Colin Farrell and Robin Wright, "Terminator Dark Fate" starring Linda Hamilton and Arnold Schwarzenegger. Come on in and check it out!
The fun has begun!! Join us for the Afterschool Program with Jake, Tuesday- Friday from 3:30-4:30. If your child is new to the program, a registration form will need to be filled out. Parents of returning children will need to verify that there are no changes to the current information. We will have stories and crafts and a lot of fun activities. Follow us on Facebook to see what's happening at the library!
We have many programs for seniors! Come in the library and see what we can do for you! We have new large print books and audio books, we can teach you about the Libby app, and some basic computer skills. Join us in our Knitting Connections group. At this time, we are knitting a box For Iris's place! We supply the yarn and the knitting needles! If you are not able to get to the library, our Shut In Program will allow us to bring the library to you!
Clubs:
Join us on Saturday, November 18th at 11:00 am for our Pokémon Go Club. If you are looking for someone to battle, trade, or play with, or need some tips on how to battle a legendary, you should check this out. The Club is open to adults and kids, anyone who is playing Pokémon Go or any Pokemon card collectors looking for a trade or a battle! Gotta catch'em all!
D&D is back!  This is such a popular program that we are now going to have a Youth group ages 9-15 and an Adult group ages 16 plus! Join our adventures into the fantasy world of D&D. Helmed by Jacob L and James S our parties will take to new lands in this ever-growing tabletop game.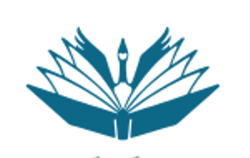 Latest posts by Wawa Public Library
(see all)