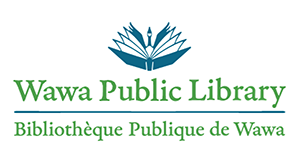 The Wawa Public Library will be closed on Saturday, November 11th, 2023 in honour of Remembrance Day. We take a moment to remember our fallen soldiers and those fighting for freedom as we speak.
Our library card promotion was a huge success! We had a least 12 new registrations and many patrons busy keeping their library card active! Congratulations to Ghislaine and Faith winners of our library card promotion! If you don't have a card be sure to stop by the library and see all the great things happening!
Thank you to everyone who popped in and showed us their Halloween costumes.  It was so much fun to see everyone dressed up! Congratulations to Oliver who won the prize package! We are busy working on the video montage of everyone who came in with their costumes.  Watch for it, coming soon, on our Facebook and Twitter pages and on our website at wawa.olsn.ca.
New Books on the 7- Day Shelf this week are: "Two Roads Home: Hitler, Stalin and the Miraculous Survival of my Family" by Daniel Finkelstein, Birnam Wood by Eleanor Catton, "Study For Obedience" by Sarah Bernstein, "My Magnolia Summer" by Victoria Benton Frank!
En Français, nous avons "Ce Que la Vie Doit au Rire" par Boucar Diouf.
Staff Pick of the Week "The Paris Agent" by Kelly Rimmer. From the book jacket:
1970—In the aftermath of his war-ravaged past, Noah Ainsworth is still haunted by memories of his time as a fearless British operative in France. But a critical head injury left Noah with frustrating memory gaps and a burning question that plagues him—who was the agent who saved his life during that tragic final mission?
Determined to find answers, Noah's daughter Charlotte embarks on a quest from their cozy home in Liverpool, leading her to the incredible lives of two ordinary women—Chloe and Fleur—who transformed into fearless spies on foreign soil. But as Charlotte unravels the heroic exploits of these women and their connection to Noah, she inadvertently stumbles upon evidence of a double agent lurking disturbingly close to home, drawing her into a treacherous web of secrets and unearthing a shocking story from those final days of the war.
Once again, Kelly Rimmer takes readers on a gripping journey, one that threads the lives of two remarkable women into the fabric of history, unveiling the power of courage, family and the indelible mark left by the darkest era of human conflict.
The fun continues! Join us for the Afterschool Program with Jake, Tuesday- Friday from 3:30-4:30. If your child is new to the program, a registration form will need to be filled out. Parents of returning children will need to verify that there are no changes to current information. For the month of November, we will have Story and Craft Club on Tuesday, Creative Writing: Comics on Wednesday, STEAM (Science, Technology, Engineering Arts and Math) Club on Thursday, and Game Club on Friday. Follow us on Facebook to see what's happening at the library!
D&D is back!  This is such a popular program that we are now going to have a Youth group ages 9-15 and an Adult group ages 16 plus! Join our adventures into the fantasy world of D&D. Helmed by Jacob L and James S our parties will take to new lands in this ever-growing table top game.
If you enjoy all things Pokemon, you have to check this out! Trainers can meet other trainers and add friends to their friends list, battle in a raid, take over gyms, battle other trainers, and gain valuable XP that allows them to level up!
If you are interested in trading or battling your cards, join us! Trainers have access to free wifi. Come and join us at our next Pokemon Go Club on Saturday, November 18th starting at 11:00 am at the Wawa Public Library!
Any seniors interesting in joining our Knitting Connections please drop by the library for more information. We are knitting for Iris' Place. We are hoping to fill up the box with hats, scarves and mitts, and warm socks for the winter!
If you are a senior who is unable to get out, the library offers a program Senior's Shut-in Program. We will deliver library materials to patrons living in the Wawa area. For more information please call the library at 705-856-2244 ext 290 or 291!
We have a large selection of large print books and audio books for seniors and anyone else with sight issues.
The library has a puzzle mat! If you are interested in popping in and working on a puzzle we can set you up! Puzzles are also available for all patrons to check out!
If you are just looking for a safe, warm place to go for social activity, the library is the place to go. We have very comfortable seating available in a lovely, active environment.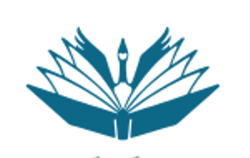 Latest posts by Wawa Public Library
(see all)