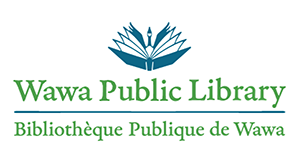 New Books on the 7-Shelf his week are; "Happiness" by Danielle Steel, Must Love Flowers" by Debbie Macomber, "The Paris Agent" by Rhys Bowen and "Tangled Vines: Power, Privilege, and the Murdaugh Family Murders" by John Glatt. En Français, nous avons "Au Nom de nos Soeurs" par Christina Alger.
Staff Pick of the Week is "Blind Tiger" by Sandra Brown. From the book jacket:
The year 1920 comes in with a roar in this rousing and suspenseful novel by #1 New York Times bestselling author Sandra Brown. Prohibition is the new law of the land, but murder, mayhem, lust, and greed are already institutions in the Moonshine Capitol of Texas.
Thatcher Hutton, a war-weary soldier on the way back to his cowboy life, jumps from a moving freight train to avoid trouble . . . and lands in more than he bargained for. On the day he arrives in Foley, Texas, a local woman goes missing. Thatcher, the only stranger in town, is suspected of her abduction, and worse. Standing between him and exoneration are a corrupt mayor, a crooked sheriff, a notorious cathouse madam, a sly bootlegger, feuding moonshiners . . . and a young widow whose soft features conceal an iron will.
What was supposed to be a fresh start for Laurel Plummer turns to tragedy. Left destitute but determined to dictate her own future, Laurel plunges into the lucrative regional industry, much to the dislike of the good ol' boys, who have ruled supreme. Her success quickly makes her a target for cutthroat competitors, whose only code of law is reprisal. As violence erupts, Laurel and—now deputy—Thatcher find themselves on opposite sides of a moonshine war, where blood flows as freely as whiskey.
New Movies are "Guardians of the Galaxy Volume 3" starring Chris Pratt and Zoe Saldana, "The Goonies" starring Sean Astin and Josh Brolin, "Minority Report" starring Samantha Morton and Tom Cruise starring Peter Weller and Tom Berry.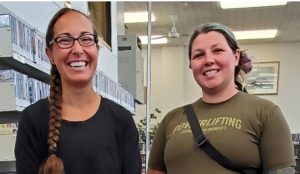 Stranger Things Escape Room Winners: Congratulations to team Mitchell on escaping jail and saving us from the upsidedown with a time of 19 minutes and 36 seconds. Members of team Mitchell were Laura Mitchell, Jeff MacLary, Winter Dubbin and Andrew Dubbin. We had a great time putting this on for you Wawa and hope to do it again!
TD Summer Reading Club BINGO Challenge: It was great to see all of the readers participating in our BINGO challenge! The goal is to encourage family literacy by challenging readers to do different tasks! Every task is a BINGO square! When 15 squares are completed, you qualified to enter into a draw for a prize package! This summer's winners were James Maki (kids prize) and Heather Watson Crawford (adult prize). We thank everyone for participating and of course don't stop reading!!!
Our TD Summer Reading Club has wrapped up this summer with a super fun pizza party! We had stories, a craft, pizza, juice and cookies and prizes for everyone! Of course, the big prize was 2 tablets; one for the French Story and Craft Club and one for the English Story and Craft Club! The lucky winners were Brylee and Harrison! Our next awaited draw was for the Candy Jar! A well-deserved win to Lachlan who read a total of 128 books this summer! Immediately after his big win, Lachlan opened up the Candy Jar and offered everyone some candy!!  Thank you to Rotarian Linda Guindon, who came to help us make all the draws!  We thank everyone for participating and hope to see you all again next summer! A huge thank you to all our donors. It is with these donations that we are able to have such awesome prize packages, new books for the reading programs, supplies and materials for crafts and a great Summer's End Pizza Party! Thank you to The Rotary Club of Wawa, Alamos Gold, Evolugen, Wesdome, Red Apple, Hawk Air, Northern Lights Ford, Wilderness Helicopters, A.J.'s Pizza, The Brick Wawa, John's Independent Grocer, Royal Canadian Legion of Wawa, Mission Motors, Young's General Store, Green Cabin Pottery, the Thrift Barn, JJAM FM and Subway.
Join us on Tuesday, September 12 for our Plant and Seed Swap! At 5:00 pm Lesley will be leading a discussion on how to harvest and prep seeds for the following year. At 5:30 Megan will be here to guide us on how to properly clip house plants and root care! We will have some of Cindy Chiupka's garden pottery on display and for sale. If you have seed or plants to swap, please come and share. If you are just getting started, come on in and grab some seeds or clippings! Refreshments will be provided! This event is a joint partnership between the Wawa Public Library, Wawa Family Health Team and Wawa Area Food Strategy. Our seed library is open for all to use. We have a wide variety of seeds available to you.  Just ask at the circulation desk and Lesley would be very happy to help you.
Join us on Saturday, September 9th at 11:00 am for our Pokémon Go Club. There is someone to battle against, trade with, or share some tips on how to battle a legendary. Trainers, traders, everyone is welcome. The Club is open to adults and kids, anyone who is playing Pokémon Go or any Pokemon card collectors looking for a trade or a battle! Gotta catch'em all!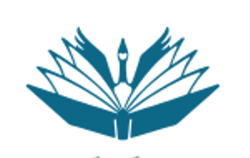 Latest posts by Wawa Public Library
(see all)