Stephen Lecce, Minister of Education, issued the following statement:
"My ongoing commitment to Ontario families is to use every available tool and pursue every path that keeps students in school. Doing so will mean students are in classrooms learning what matters most: reading, writing and math skills.
I am very pleased to announce that we have reached a tentative four-year agreement with the Ontario Secondary School Teachers' Federation (OSSTF) on a process that, if ratified by the union's members, will keep students in class where they belong.
If this agreement is ratified, a student who entered grade nine in an English public high school last September will have their entire high school experience free from the threat of teacher strikes. That's something all of us can celebrate.
The tentative agreement provides for bargaining to continue without the threat of strikes. If a collective agreement cannot be reached by October 27, 2023, the parties will enter binding interest arbitration to resolve any outstanding issues.
Through this process, a neutral third-party, will make binding decisions on all outstanding matters.
To ensure stability across the entire education system, we are inviting all outstanding teacher unions to meet with the government as early as Monday to also enter into a tentative deal ahead of the start of school. Let's get these deals done and let kids get back to learning in peace and with confidence."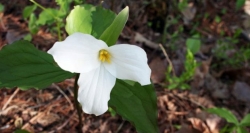 Latest posts by Ontario Government
(see all)