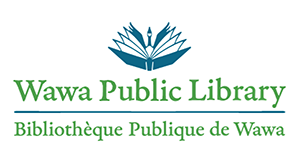 NEW BOOKS: "Truth Telling" by Michelle Good, "Closer By Sea" by Perry Chafe, "Identity" by Nora Roberts and "And Don't F&%k it up!" by Ru Paul. En Français, nous avons "Ils finiront bien par t'avoir" par Sebastien Diaz.
STAFF PICK OF THE WEEK: The staff pick of the week is "The House Guest" by Hank Phillippi Ryan.
After every divorce, one spouse gets all the friends. What does the other one get? If they're smart, they get the benefits. Alyssa Macallan is terrified when she's dumped by her wealthy and powerful husband. With a devastating divorce looming, she begins to suspect her toxic and manipulative soon-to-be-ex is scheming to ruin her—leaving her alone and penniless. And when the FBI shows up at her door, Alyssa knows she really needs a friend.
And then she gets one. A seductive new friend, one who's running from a dangerous relationship of her own. Alyssa offers Bree Lorrance the safety of her guest house, and the two become confidantes. Then Bree makes a heart-stoppingly tempting offer. Maybe Alyssa and Bree can solve each others' problems.
But no one is what they seem. And the fates and fortunes of these two women twist and turn until the shocking truth emerges: You can't always get what you want. But sometimes you get what you deserve.
WAWA PUBLIC LIBRARY SUMMER PROGRAM-Starting today, Tuesday, July 4th our TD Summer Reading Club starts! There is a ton of things to at the library! Check out our Story and Craft Clubs in both French and English, Clay Club, Steam Club and Game Club! We will be visiting the daycares again this year to give even more kids a chance to participate and win some prizes! Don't forget to check out our Story Walk! Our Summer Bingo Reading Challenge has begun! BINGO cards can be picked up at the library or downloaded from the website. (go to wawa.olsn.ca> club> TD Summer Reading Club). Our 3rd Family Photo Scavenger Hunt starts on July 14th, 2023! Rules and Photo Release Form can be downloaded from website or picked up at the WP library. Photo tasks will be posted the day before the Scavenger Hunt is to start! Come in and check out your public library today!
STRANGER THINGS ESCAPE ROOM – August 18/19/20- This event is a Wawa Public Library Fundraiser and the cost is $20.00/ 4 player team!  Payment must be made at the time of sign-up to reserve your spot. We accept cash or e-transfer to [email protected].  Sign up at the Circulation Desk or call 705-856-2244 ext 290 to reserve a timeslot!
"You may be the only people who can thwart Vesna's plans and keep the Upsidedown from taking over Wawa. Come and see if you can escape in time to save us all!"
DUNGEONS AND DRAGONS CLUB – If you love fantasy stories and always wanted to live out your dreams of plundering dragons hoards and saving nobility in distress this may just be the club for you. Dungeons and dragons is a pen & paper, swords & sorcery game that has recently gone under a large redesign to deal with many of the concerns of the classic game. The current game takes place in the Spell-Jammer setting and runs Wednesday nights from 4:00-6:30pm by James Smith and is open to all ages 11+. More games for different age groups may come soon.
POKEMON GO CLUB – Join us on Saturday, July 8th at 11:00 am for our Pokémon Go Club. If you are looking for someone to battle, trade, or play with, or need some tips on how to battle a legendary, you should check this out. The Club is open to adults and kids, anyone who is playing Pokémon Go or any Pokemon card collectors looking for a trade or a battle! Gotta catch'em all!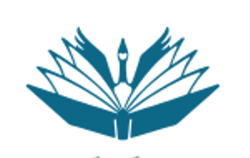 Latest posts by Wawa Public Library
(see all)