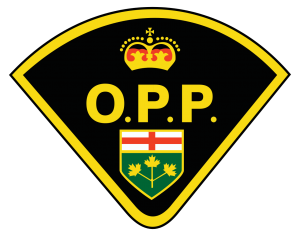 A motor vehicle collision has resulted in 21 criminal charges for a Wawa resident. On June 22, 2023, shortly before 2:00 p.m., members of the Superior East Detachment of the Ontario Provincial Police (OPP) responded to a two-vehicle collision on Mission Road in Wawa. The suspect vehicle fled the scene prior to police arrival.
Police located the vehicle a short time later, near an Ontario Federation of Snowmobile Clubs (OFSC) trail, located off Highway 101. While interacting with the vehicle driver, officers determined they had consumed alcoholic beverages. Further investigation revealed the driver was prohibited from operating a motor vehicle and had taken the vehicle without consent. Officers also located a firearm and ammunition inside the vehicle.
As a result, Bryan SHOREY, 25 years-of-age, of Wawa was arrested and charged with the following:
Operation while Impaired – alcohol and drugs
Operation while Impaired – blood alcohol concentration (80 plus)
Dangerous Operation Causing Bodily Harm
Fail to Stop at Accident Resulting in Bodily Harm
Flight from Peace Officer
Operation while Prohibited – three counts
Take Motor Vehicle Without Consent
Unauthorized Possession of a Firearm
Knowledge of Unauthorized Possession of Firearm
Possession of Weapon for Dangerous Purpose
Careless Storage of Firearm or Ammunition – two counts
Transport Firearm or Ammunition in a Careless Manner – two counts
Possession of a Firearm, Prohibited or Restricted Weapon Obtained by Crime
Possession of Firearm knowing Serial Number has been Tampered With
Possession of Firearm or Ammunition Contrary to Prohibition Order – two counts
Fail to Comply with Probation Order
The accused has been remanded into custody pending a bail hearing.

Latest posts by Superior East Ontario Provincial Police
(see all)