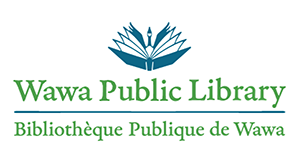 New Books on the Seven day Self: "Homecoming" by Kate Morton, "Robert Ludlum's the Treadstone Rendition" by Joshua Hood, "Loyalty" by Lisa Scottoline and "The Fourth Enemy" by Anne Perry. En Français, nous avons "L'amour sous le gui" par Nora Roberts.
The staff pick of the week is "Robert Ludlum's the Treadstone Resurrection" by Joshua Hood.
The first novel in an explosive new series inspired by Robert Ludlum's Bourne universe, The Treadstone Resurrection introduces an unforgettable hero and the shadowy world that forged him…
Treadstone made Jason Bourne an unstoppable force, but he's not the only one.
Operation Treadstone has nearly ruined Adam Hayes. The top-secret CIA Black Ops program trained him to be an all but invincible assassin, but it also cost him his family and any chance at a normal life. Which is why he was determined to get out. Working as a carpenter in rural Washington state, Adam thinks he has left Treadstone in the past, until he receives a mysterious email from a former colleague, and soon after is attacked by an unknown hit team at his job site.
Adam must regain the skills that Treadstone taught him–lightning reflexes and a cold conscience–in order to discover who the would-be killers are and why they have come after him now. Are his pursuers enemies from a long-ago mission? Rival intelligence agents? Or, perhaps, forces inside Treadstone? His search will unearth secrets in the highest levels of government and pull him back into the shadowy world he worked so hard to forget.
NEW MOVIES ON THE SHELF this week is "Paradise Highway" starring Juliette Binoche and Morgan Freeman and "This is us Season 6" starring Milo Ventimiglia and Mandy Moore. For the kids, we have "Lyle, Lyle Crocodile" starring Shawn Mendes. Newly catalogued is the XBOX ONE game, "Madden NFL 17. Come on in and check it out!
Join us, Tuesday – Friday starting at 3:30pm for Stories and Crafts Club, Clay Club, Chess Club and Game Club and we will mix it up every now and then and throw in a STEAM Club. For more info visit the library or check out our Facebook page WPL Afterschool. Indi has a lot of very cool and fun activities planned so check out the Wawa Public Library Afterschool Program!
Join us every Wednesday morning at 10:00 am for Tot Time! The goal is to instill a love of reading and the library at early age. This is open for children 0-3! Our goal is to encourage literacy by reading and allowing children to explore the library, to build social skills with a little free play and to provide crafts that will build dexterity. Come on in and check it out!
Join us on every Wednesday at 1:30 pm for some adult time! Every week we will prepare a fun craft for you to enjoy making. There is no charge to participate. Once a month, it will be a knitting club. Bring your talents and your energy and come and create something amazing. If anyone has craft items they are not using, donations are gratefully accepted.
Join us on Saturday, May 13th at 11:00am for our Pokémon Go Club. If you are looking for someone to battle, trade, or play with, or need some tips on how to battle a legendary, you should check this out. The Club is open to adults and kids, anyone who is playing Pokémon Go or any Pokemon card collectors looking for a trade or a battle! Gotta catch'em all!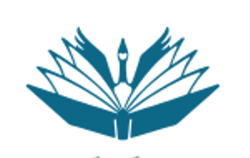 Latest posts by Wawa Public Library
(see all)