Dear Brenda,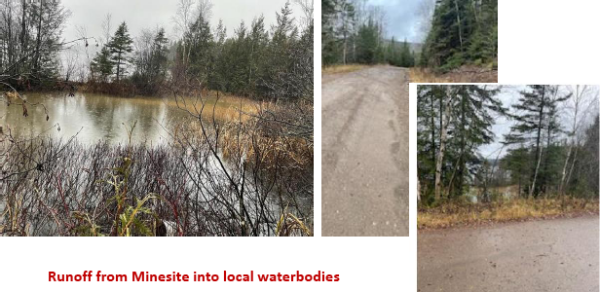 I am sending you some photographs showing the runoff from the old Sir James Dunn Mine (open pit) that is located at the end of Wawa Lake. The first photograph shows runoff from the pit, and the runoff collecting in the waterways and watershed of Wawa Lake.
Last year, I was concerned with the orangey coloured water and sediment that is entering Wawa Lake, our community's water source – so I had some tests done.
Over the past couple weeks, during spring runoff – that orangey coloured water and sediment is once again present. I repeated the tests from the same locations.
Everyone knows that Wawa Lake can't protect itself. It needs people to help protect it and I am one who is very concerned and will do my best to get to determine who is responsible for the decision to crush mine waste within the watershed.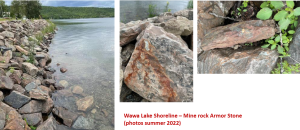 I have been trying to protect Wawa Lake ever since rocks from the Sir James Dunn pit were put along the waterfront shoreline of the Lake several years ago.
People who share my concerns can contact me by email at: [email protected]
Thank you,
Joe Leadbetter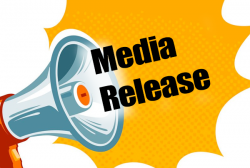 Latest posts by This Media Release
(see all)