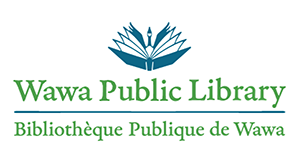 Carolle Beaulieu-Pitre and the Wawa Public Library are collaborating to bring you the Basics of Finger Weaving. Our registration spots have all been filled. If you are interested, we will take names and see if we could do a second session. Please leave your name and phone number with Lesley at the circulation desk.
New Books on the 7- Day Shelf this week are: "The Body Code" by Dr. Bradley Nelson, "I Have Some Questions for You" by Rebecca Makkai, "Someone Else's Shoes" by Jojo Moyes and Unnatural History" by Jonathan Kellerman.
En Français, nous avons "La Maison des Voix" par Donato Carrisi.
Staff Pick of the week is "The Help" by Kathryn Stockett. From the book jacket:
Three ordinary women are about to take one extraordinary step.
Twenty-two-year-old Skeeter has just returned home after graduating from Ole Miss. She may have a degree, but it is 1962, Mississippi, and her mother will not be happy till Skeeter has a ring on her finger. Skeeter would normally find solace with her beloved maid Constantine, the woman who raised her, but Constantine has disappeared and no one will tell Skeeter where she has gone.
Aibileen is a black maid, a wise, regal woman raising her seventeenth white child. Something has shifted inside her after the loss of her own son, who died while his bosses looked the other way. She is devoted to the little girl she looks after, though she knows both their hearts may be broken.
Minny, Aibileen's best friend, is short, fat, and perhaps the sassiest woman in Mississippi. She can cook like nobody's business, but she can't mind her tongue, so she's lost yet another job. Minny finally finds a position working for someone too new to town to know her reputation. But her new boss has secrets of her own.
Seemingly as different from one another as can be, these women will nonetheless come together for a clandestine project that will put them all at risk. And why? Because they are suffocating within the lines that define their town and their times. And sometimes lines are made to be crossed.
Our new movies this week are "Thor Love and Thunder" starring Chris Hemsworth, "Rampage" starring Dwayne Johnson, "Spoiler Alert" starring Jim Parsons and "The Crown Season 4" starring Adriano Goldman.
Join us, Tuesday – Friday starting at 3:30 pm for Stories and Crafts Club, Clay Club, Chess Club and Game Club and we will mix it up every now and then and throw in a STEAM Club. For more info visit the library or check out our Facebook page WPL Afterschool. Indi has a lot of very cool and fun activities planned so check out the Wawa Public Library Afterschool Program!
Join us for Tot Time every Wednesday from 10:00 am – 11:00 am. Our goal is to introduce children to the library as soon as possible and to foster a life-long love of reading and books. We have stories, music, toys and crafts.  We include activities that help children develop their motor skills and dexterity. Parents or caregivers are welcome to drop in and check it out!
Parents can sign up for Dolly Parton's Imagination Library by contacting the Wawa Public Library at 705-856-2244 ext. 290 or email us [email protected].  This wonderful program provides FREE books monthly for children ages 0-5!  Call or email the Wawa Public Library and sign up today.  Our local contact is Cathy Cannon and she can be reached 705-856-2250 or email at cathycan[email protected]. Proudly sponsored by the Rotary Club of Wawa.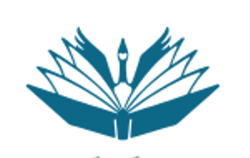 Latest posts by Wawa Public Library
(see all)