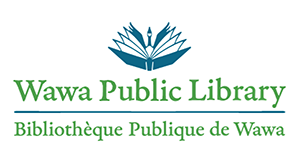 Thank you to all who came out for our Seed Swap event.  We had a great turn out. A huge thank you to Wawa and Area Food Strategy and the Wawa Family Health Team for collaborating with us. Congratulations to Mary L'Esperance who was the winner of the Door Prize.
We are planning a Seed Saving workshop toward the end of the growing season so be sure to follow us on social media or stop in at the library to see what's going on!
Carolle Beaulieu-Pitre and the Wawa Public Library are collaborating to bring you the Basics of Finger Weaving. It is a 4-week course beginning on April 4th from 1-2:30 pm at the Wawa Public Library.  Participants must register as space is limited.
We have used books for sale! $0.25 each for paperback and $0.50 each for hard cover! Kids' books are $0.10 each! DVDs are $2.00 each. Selling old books and DVDs will allow us to buy MORE new books and movies! Come on in and check it out!
---
New books on the 7-day shelf this week are; "Code Name Sapphire" by Pam Jenoff, "Encore in Death" by J.D. Robb, "More Than Meets the Eye" by Iris Johansen and "The Parenting Map" by Dr. Shefali. En Français, nous avons "Coeurs et Ames" par Colleen Hoover.
STAFF PICK OF THE WEEK is "The Forest of Vanishing Stars" by Kristin Harmel. From the book jacket:
After being stolen from her wealthy German parents and raised in the unforgiving wilderness of eastern Europe, a young woman finds herself alone in 1941 after her kidnapper dies. Her solitary existence is interrupted, however, when she happens upon a group of Jews fleeing the Nazi terror. Stunned to learn what's happening in the outside world, she vows to teach the group all she can about surviving in the forest—and in turn, they teach her some surprising lessons about opening her heart after years of isolation. But when she is betrayed and escapes into a German-occupied village, her past and present come together in a shocking collision that could change everything.
Inspired by incredible true stories of survival against staggering odds, and suffused with the journey-from-the-wilderness elements that made Where the Crawdads Sing a worldwide phenomenon, The Forest of Vanishing Stars is a heart-wrenching and suspenseful novel.
 Join us on Saturday, March 25th at 11:00 am for our Pokémon Go Club. If you are looking for someone to battle, trade, or play with, or need some tips on how to battle a legendary, you should check this out. The Club is open to adults and kids, anyone who is playing Pokémon Go or any Pokemon card collectors looking for a trade or a battle! Gotta catch'em all!
Join us, Tuesday – Friday starting at 3:30 pm for Stories and Crafts Club, Clay Club, Chess Club and Game Club and we will mix it up every now and then and throw in a STEAM Club. For more info visit the library or check out our Facebook page WPL Afterschool. Indi has a lot of very cool and fun activities planned so check out the Wawa Public Library Afterschool Program!
 Join us for Tot Time every Wednesday from 10:00 – 11:00 am. Our goal is to introduce children to the library as soon as possible and to foster a life-long love of reading and books. We have stories, music, toys and crafts.  Parents or caregivers are welcome to drop in and check it out!
Join us every Wednesday at 1:30 pm for some adult crafting. If you have any ideas for crafts that you would like to see, we are open to suggestions. If you have crafting supplies you would like to donate to the library such as canvasses, wool, jars, ribbon, cricut supplies, we would be happy to take them.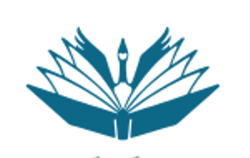 Latest posts by Wawa Public Library
(see all)