Mar 16, 2023 at 07:56
Weather: Winter Storm Warning

Today – Flurries. Risk of freezing drizzle this afternoon. Fog patches dissipating this morning. Local amount 5 cm. Wind becoming northeast 20km/h this afternoon. High -1. Wind chill -7 this afternoon. UV index 2 or low.
Tonight – Snow at times heavy. Blowing snow overnight. Amount 10 to 15 cm. Wind becoming northeast 30km/h gusting to 50 late this evening. Low -13. Wind chill -7 this evening and minus 23 overnight.
News Tidbits:
Congratulations to former governor general David Johnston (former SSM resident) who has been named by Prime Minister Trudeau as the special rapporteur on foreign interference. A rapporteur is a person who is appointed by an organization to report on the proceedings of its meetings. Johnston is expected to investigate the allegations of foreign meddling in the last two federal elections and make recommendations/offer guidance.
Hogan's Homestead has invited all maple enthusiasts, families, and pets to celebrate the maple syrup season during their Maple Weekend event on April 1 and 2. There will be swag bags for the first 20 vehicles each day, a local business marketplace featuring maple-inspired food vendors, including Beavertails, Lil Orbitz Donuts, Northern Brewing Company, Sugar Shack Bake Show, and so much more. You can go on a sugar bush hike, enjoy Kids Easter workshops, a Maple Taffy Bar, production tours, and shopping, of course, at their gift shop.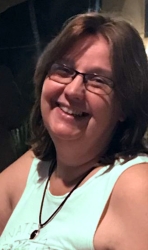 Latest posts by Brenda Stockton
(see all)