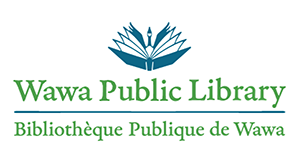 New books on the 7-Day Shelf are: "Don't Open the Door" by Allison Brennan, "Love, Clancy" by W. Bruce Cameron, "Exiles" by Jane Harper and "Walk the Blue Line" by James Patterson.
New Movies this week are "The Crown -Season 3" starring John Lithgow, "Where the Crawdad Sings" starring Daisy Edgar-Jones, "Violent Night"  starring David Harbour and "Puss in Boots" starring Antonio Banderas and Selma Hayek.
STAFF PICK OF THE WEEK: The staff pick of the week is "Memory Man" by David Baldacci. From the book cover:
Amos Decker's life changed forever–twice.
The first time was on the gridiron. A big, towering athlete, he was the only person from his hometown of Burlington ever to go pro. But his career ended before it had a chance to begin. On his very first play, a violent helmet-to-helmet collision knocked him off the field for good, and left him with an improbable side effect–he can never forget anything.
The second time was at home nearly two decades later. Now a police detective, Decker returned from a stakeout one evening and entered a nightmare–his wife, young daughter, and brother-in-law had been murdered.
His family is destroyed, their killer's identity as mysterious as the motive behind the crime, and unable to forget a single detail from that horrible night, Decker finds his world collapsing around him. He leaves the police force, loses his home, and winds up on the street, taking piecemeal jobs as a private investigator when he can.
But over a year later, a man turns himself into the police and confesses to the murders. At the same time, a horrific event nearly brings Burlington to its knees, and Decker is called back in to help with this investigation. Decker also seizes his chance to learn what really happened to his family that night. To uncover the stunning truth, he must use his remarkable gifts and confront the burdens that go along with them. He must endure the memories he would much rather forget. And he may have to make the ultimate sacrifice.
Join us, Tuesday – Friday starting at 3:30 pm for Stories and Crafts Club, Clay Club, Chess Club and Game Club and we will mix it up every now and then and throw in a STEAM Club. For more info visit the library or check out our Facebook page WPL Afterschool. Indi has a lot of very cool and fun activities planned so check out the Wawa Public Library Afterschool Program!
Join us every Wednesday morning at 10:00 am for Tot Time! The goal is to instil a love of reading and the library at an early age. This is open for children 0-3! Our goal is to encourage literacy by reading and allowing children to explore the library, to build social skills with a little free play and to provide crafts that will build dexterity. Come on in and check it out!
Join us on every Wednesday at 1:30 pm for some adult time! Every week we will prepare a fun craft for you to enjoy making. There is no charge to participate. Once a month, it will be a knitting club. Bring your talents and your energy and come and create something amazing. If anyone has craft items they are not using, donations are gratefully accepted.
Join us on Saturday, March 25th at 11:00 am for our Pokémon Go Club. If you are looking for someone to battle, trade, or play with, or need some tips on how to battle a legendary, you should check this out. The Club is open to adults and kids, anyone who is playing Pokémon Go or any Pokemon card collectors looking for a trade or a battle! Gotta catch'em all!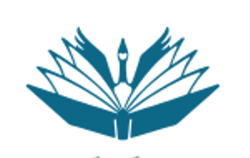 Latest posts by Wawa Public Library
(see all)