Today, Dr. Merrilee Fullerton, Minister of Children, Community and Social Services, Michael Kerzner, Solicitor General, and Caroline Mulroney, Minister of Transportation, released the following statement on Human Trafficking Awareness Day:
"In Ontario, sex trafficking is the most reported type of human trafficking. It is a vicious crime that creates lasting emotional, physical, spiritual and mental trauma for survivors – and it poses a real and growing threat to the children and youth of our province.
We have repeatedly seen traffickers target vulnerabilities to gain trust and form a bond with their victims. They identify and fulfill a person's needs and then use that dependence to control and exploit them. Sex trafficking victims are primarily young women and girls, and the average age of recruitment is just 13 years old.
Raising awareness is the first line of defence in preventing human trafficking, and we must also ensure strong supports for survivors. Ontario is taking action to fight this horrific crime through a five-year Anti-Human Trafficking Strategy. Our $307 million investment includes a whole of government approach and leverages community partners to raise awareness, intervene earlier, protect victims, support survivors and hold offenders accountable.
Human Trafficking Awareness Day is an important opportunity for Ontarians to learn about this issue, including how trafficking happens, how to spot the warning signs, and where to get help. It is also critically important that victims and survivors know how they can safely access the supports they need to heal and rebuild their lives.
Continued collaboration with our partners is key to raising awareness and combatting human trafficking. That's why we are working closely with ONroute and our trucking industry partners on the ground to improve our ability to stop human trafficking along Ontario's transportation corridors. We thank community partners working across all sectors to raise awareness and end human trafficking. Together, we can prevent this crime and keep those most vulnerable safe."
For information visit Ontario.ca/HumanTrafficking or to report a potential case and find services across the country, call the Canadian Human Trafficking Hotline at 1-833-900-1010.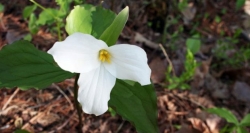 Latest posts by Ontario Government
(see all)