Red Pine Exploration Inc. reported new drill results from its continuing exploration program. The results demonstrate the pervasiveness of gold mineralization over broad areas surrounding the Surluga resource, including significant intersections in the hanging wall of the Jubilee Shear Zone at the 100%-owned Wawa project, northern Ontario.
Significant intersections in the Minto B/Jubilee Triangle confirm the presence and continuity of gold mineralization in the area where the two structures Minto B and Jubilee shear are converging: 0.83 g/t gold over 72.06 metres in SD-22-404, including 1.65 g/t gold over 29.17 metres, including 6.64 g/t gold over 5.87 metres in the Minto B Shear Zone.
SD-22-417 returned 0.66 g/t gold over 128.85 metres, including 3.28 g/t gold over 8.44 metres in the Jubilee Shear Zone.
Several shallow mineralized intersections in the Minto C Shear System located east of the Minto B Shear Zone including 1.75 g/t gold over 8.26 metres including 10.9 g/t over 1.05 metres in SD-22-404.
Extension of the Surluga North Vein Network 105 metres east of the intersection in SD-22-396 in SD-22-405 included 2.56 g/t gold over 1 metre in SD-22-405 and 4.3 g/t gold over 1.48 metres in SD-22-403.
Gold mineralization is proven to extend 450m down-dip of the resource boundary in the Surluga North area at the northern limit of the current Surluga resource.
Multiple mineralized intersections in the Jubilee Shear system south of the Parkhill Fault included the intersection of 5.81 g/t gold over 1.49 metres in JS-22-398 support the persistence of gold mineralization in that underexplored segment of the Jubilee shear system.
Identification of new mineralized structures in the Nyman-Grace mineralized system: New results indicate the persistence of the Grace Shear Zone beyond the area where it was mined in the early 20th century. New mineralized structures discovered in DG-22-338 north of the Grace Shear Zone
Quentin Yarie, president and CEO, commented: "As we begin our 2023 program focused on resource growth, we continue to evaluate the potential of a hybrid open pit/underground constrained resource. The continuity of gold mineralization within the Jubilee shear is apparent at lower cut-offs that may be conducive to a shallow open pit with the potential of adding tonnage and ounces to the existing Surluga deposit. Our focus for 2023/24 remains to be an increase in the resource(s) on the Wawa Gold Project."
Effective immediately, Jim O'Neill, CFO, has left the company and a search has begun for a replacement.
The Wawa Gold Project is in the Michipicoten Greenstone Belt of Ontario, a region that has seen major investment by several producers in the last five years. Its land package hosts numerous historic gold mines and is over 6,900 hectares in size.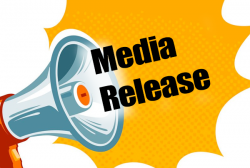 Latest posts by This Media Release
(see all)