April 24, 1974 – February 3, 2023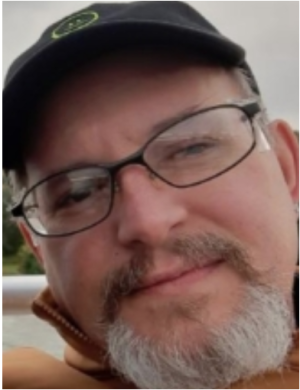 Unexpectedly at Roscommon, Michigan at the age of 48. We are sure that he was greeted with open arms by his parents, Myrtô and Gary Stockton.
Heartbroken is his wife, Darla and their three children, Aspen, Wyatt, and Peyton. Grieving with his family are his siblings; Brenda, Roger (Cathy), Michele (Kevin) and Victoria (Glen). David will also be missed by his nieces and nephews: Katherine, Cameron, Braedon (Emma), Garrett, Brianna, and Kaley.
David was born in Wawa, the youngest of five children. A graduate of Michipicoten High School, he attended and graduated from Yavapai College in Arizona as an Associate of Arts and Sciences (AAS) Gunsmithing/Gunsmith. With that degree, he worked at Gunsite Training Centre developing and refining their signature product, the Gunsite Scout .308 rifle, and was featured in the March 94 Soldier of Fortune. He worked for several years as a CNC machinist before working as a gunsmith for the Federal Bureau of Investigation at Quantico.
David then turned from full-time gunsmithing back to CNC machining, working for several firms before becoming a Service Engineer for EMAG, working in Canada, the United States, Germany, and China.
With great pride, David overcame the loss of one eye as a child, to achieve his private pilot's license in his mid-twenties. His childhood career dream was to be a pilot, and flying was a shared passion with his father and his wife, Darla who he met in Arizona. David like his siblings and parents, was an avid reader and has left a love of – and numerous books with his family.
Friends are invited to visit at the Buresh Funeral Home, Tawas City at 12 Noon, with a service at 1 p.m. on February 13th, 2023. Cremation with interment to follow in the spring at Woodland Cemetery, Wawa, Ontario.
"Oh! I have slipped the surly bonds of Earth
And danced the skies on laughter-silvered wings;
Sunward I've climbed, and joined the tumbling mirth
of sun-split clouds, — and done a hundred things
You have not dreamed of – wheeled and soared and swung
High in the sunlit silence. Hov'ring there,
I've chased the shouting wind along, and flung
My eager craft through footless halls of air….
Up, up the long, delirious, burning blue
I've topped the wind-swept heights with easy grace.
Where never lark, or even eagle flew —
And, while with silent, lifting mind I've trod
The high untrespassed sanctity of space,
– Put out my hand, and touched the face of God."
~ John Gillespie Magee, Jr.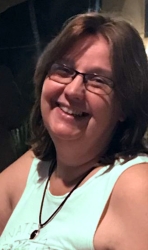 Latest posts by Brenda Stockton
(see all)