On January 28th, 2023, the 2nd Annual Doubles Curling Funspiel was held at the Michipicoten Municipal Community Centre. 16 teams were registered with the first Draw at Noon and the second Draw at 1:15.
You may have seen Mixed Doubles Curling on television.  The game has become very popular due to the speed of the game and the skills required. Mixed Double Bonspiels are common and recently became a sport in the Winter Olympics.
In Wawa we play a game similar to the one mentioned but the rules are a bit different to better fit in with our skill sets and the rules have been simplified to meet our capabilities.
However, the fun and enthusiasm remain the same.  Teams in Wawa consist of two players and we eliminate the Power Play to simplify the sport.  Our Funspiel games are six (6) ends and take about an hour to play.  So, the games play quickly and often.  In the local Funspiel teams play a minimum of 3 games up to a maximum of 4 games.  Pat Harron catered a pasta supper at 5:00 – thanks for another great meal.  Play started again at 6:00pm and Championship Games were at 8:30 pm.

The Funspiel was a great success.  Special thank you to ALL of the participants who participated and made the day so much fun.  There is a bit of a learning curve, but each team seems to find out what works best for them.  Players consisted of Michipicoten High School curling team members to players over 70.  The energy level may vary but the enthusiasm is on par for everyone.
Thanks go out to Julie our fantastic refreshment server who seems to remember everyone's choice.  Thank you to the MMCC staff for setting up the ice for the Funspiel.  And mention should go out to Jim Hoffmann and Andy Stevens for organizing the event.
A Draw-to-the Button was part of the day's activities – the event was played in the Banquet Room using the Rock and Rings equipment borrowed from Ecole Saint Joseph.


Curling is a sport that can be enjoyed by most people.  Several of our members use a "push-stick" to play because as the saying goes – "I can get down BUT".  The Community Centre sponsors open curling on Tuesday and Thursday afternoons and currently are offering curling on Friday evenings 7-10 pm.  There is a slight fee for these programs.
As well there are three (3) organized evening curling leagues – contact the Community Centre for additional information. A three (3) Person Curling Funspiel is in the initial planning stage for February 25th.
Thanks to everyone for a fun Saturday at the Wawa Curling Club.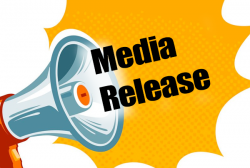 Latest posts by This Media Release
(see all)