Monday, August 15, 2022 at 07:56

Weather:
Today – A mix of sun and cloud. 30% chance of showers this afternoon. High 25. Humidex 28. UV index 7 or high.
Tonight – Partly cloudy with 30% chance of showers this evening then clear. Low 12.
COVID Statistics:
Algoma Region

Current
Change in the previous 7 days
Central & East Algoma
960
16
Elliot Lake & Area
530
9
North Algoma
299
0
Sault Ste. Marie & Area
7,338
48
  Updated:  August 11, 2022, 2:10 PM
Forest Fire Update:
There is one active fire in the Wawa Area (Wawa 5: confirmed Friday evening, two kilometres north of Mosambik Lake and eight kilometres southwest of Kabinakagami Lake.). There are three fires in the Northeast Region. The current fire hazard is moderate to high across the region. Pembroke, Timmins, Cochrane, and Hearst are showing a high fire hazard.
Lake Superior Provincial Park:
Visit Katherine Cove from 1 -3 today with Kaitlyn and Meadow to
discover the amazing world of vernal pools. Explore these unique temporary ecosystems and all the cool critters that call them home with a naturalist, or investigate them on your own.
Agawa Visitor Centre – Drop in between 3 – 5 p.m. and listen to Stuart speak about raptors.
News Tidbits:
Some residents have reached out to say that it was very nice to hear the carillion at Wawa First United Church play last night
Provincial Announcements:
Premier Doug Ford, Sylvia Jones, Deputy Premier and Minister of Health, and Steve Clark, Minister of Municipal Affairs and Housing, will deliver remarks at the 2022 Association of Municipalities of Ontario annual general meeting and conference this morning.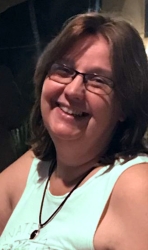 Latest posts by Brenda Stockton
(see all)