Algoma Steel Group Inc. announced today that the Company has submitted a revised best and final Collective Bargaining Agreement offer to the Negotiating Committee of United Steelworkers Local Union 2251 ("2251"), the union representing Algoma's hourly employees.
Algoma has again received notice that the 2251 Negotiating Committee has refused the offer and is unwilling to bring the offer to employees for a vote.
Algoma believes its offer to 2251 provides a highly competitive compensation package that is superior to many of the Company's peers in the industry and includes numerous health and wellness benefit enhancements and protections offered by the Company in an effort to reach an agreement.
Algoma's revised and improved best and final offer contains improvements to the CBA including:
Wage and cost of living increases totaling approximately 15.2% over 4 years, including the most recent COLA wage increase, plus increased afternoon, night, and Sunday shift premiums
Signing bonus of $6,000 for established employees ($1,000 for non-established employees) upon ratification

Increases to employee benefits that include:
Increase in the Company's contributions to the Defined Contribution pension by a total of $1.00 per hour over 4 years
Increase in major medical benefits, including lifetime maximum and visit allotments
Increase in vision care
Increase in dental benefits, including improvements to lifetime maximum for orthodontics and crown coverage
Increase in short-term and long-term disability reduced earnings caps
Increase in meal and boot allowances

Increase in retiree health benefits, including increased lifetime maximum, coverage for glucose monitoring systems, and more for hearing aids and eyeglasses
Algoma President and Chief Executive Officer Michael Garcia commented, "We have worked tirelessly over the last several weeks to come up with a monetary proposal that is seen by both the Company and the Union bargaining committee as fair, competitive, and affordable through all points of the steel cycle. We accomplished this with USW Local 2724, whose bargaining committee and membership approved largely the same offer we have presented to Local 2251. We will continue our efforts to find a way forward that avoids a business interruption."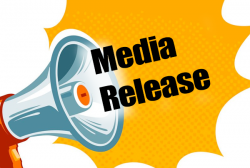 Latest posts by This Media Release
(see all)