Apr 6, 2022 at 07:56 – Weather Statement "Heavy snowfall expected beginning this afternoon"

Weather:

Today – Increasing cloudiness. Rain beginning near noon. Wind east 30 km/h gusting to 60. High 6. UV index 3 or moderate.
Tonight – Rain or snow changing to periods of snow near midnight. Periods of rain near Lake Superior. Snowfall amount 5 cm. Wind east 20 km/h gusting to 40 becoming light after midnight. Low plus 1.
COVID Statistics:
| | | | |
| --- | --- | --- | --- |
| | Current | Previous | Change from previous report |
| Tested | 250,941 | 250,506 | 435 |
| Confirmed Cases | 6,942 | 6,894 | 48 |
| Confirmed Cases in 2022 | 4,738 | 4,690 | 48 |
| Active cases | 409(1) | 404(1) | 5 |
| Resolved | 6,533 | 6,490 | 43 |
| *Deceased | 46 | 44 | 2 |
| Deceased in 2022 | 25 | 24 | 1 |
| Central & East Algoma | 686 | 679 | 7 |
| Elliot Lake & Area | 297 | 291 | 6 |
| North Algoma | 261 | 261 | 0 |
| Sault Ste. Marie & Area | 5,698 | 5,663 | 35 |
News Tidbits:
Congratulations to Pierre Gauthier who has volunteered for 20 years as a firefighter with the Wawa Fire Department. Congratulations to Kevin Sabourin who has volunteered for 30 years as a firefighter with the Wawa Fire Department. Both were recognized for their years of service at last night's Municipal Council Meeting.
Ontario is raising the general minimum wage to $15.50 per hour, starting October 1, 2022.

General: $15.50 per hour, a raise from $15 per hour
Students under 18: $14.60 per hour, a raise from $14.10 per hour
Hunting, fishing and wilderness guides: $77.60 per day, a raise from $75, when working less than five consecutive hours in a day; and $155.25 per day, a raise from $150.05, when working five or more hours in a day
Homeworkers (those who do paid work out of their own homes for employers): $17.05 per hour, a raise from $16.50 per hour

A sustainable forest license (SFL) has been given to Temagami Forest Management Corporation (TFMC) to carry out forest management responsibilities on the 456,770 hectare Temagami forest.
The Ontario government has permanently removed the tolls on Highways 412 and 418 in Durham Region
Announcements:
Solicitor General Sylvia Jones will make an announcement at 8:30 a.m. in Pickering,
Steve Clark, Minister of Municipal Affairs and Housing, will be joined by Maurizio Bevilacqua, Mayor of Vaughan, to make an announcement at 9:00 a.m. in Vaughn,
Premier Doug Ford will be joined by Monte McNaughton, Minister of Labour, Training, and Skills Development, Christine Elliott, Deputy Premier and Minister of Health, and Kinga Surma, Minister of Infrastructure, to make an announcement on further support for Ukraine at 10:45 a.m. in Etobicoke,
Ross Romano, Minister of Government and Consumer Services, will be joined by Prabmeet Singh Sarkaria, President of the Treasury Board, to make an announcement at 1:30 in Milton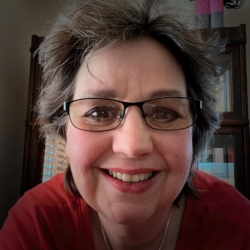 Latest posts by Brenda Stockton
(see all)