The Ontario government is providing $683,129 through the Northern Ontario Heritage Fund Corporation (NOHFC) to six economic development projects in Hearst. The funding will be used to establish new businesses, purchase equipment, and upgrade facilities. This investment will help build a stronger Ontario by creating good-paying jobs, expanding business operations, supporting critical infrastructure and improving quality of life in the North.
"Through the collaborative partnerships we are announcing today, our government is ensuring Hearst's economy continues to grow," said Greg Rickford, Minister of Northern Development, Mines, Natural Resources and Forestry. "By investing in projects from varied sectors, we are promoting a more diverse, dynamic and innovative economic climate."
Projects receiving NOHFC funding include:
$295,275 for the Town of Hearst to replace the Rene Fontaine Municipal Airport in-ground fuel system with an above-ground fuel tank and dispensing unit to ensure continued and uninterrupted fuel availability to aircraft using the airport
$206,092 for Shawn Lecours Logging Ltd. – a logging and forest road construction company – to purchase equipment to expand operations and reduce wood waste and environmental impacts
$57,250 to establish Tecnor Business Solutions Inc. – a custom software development service provider for small and mid-size companies
$35,808 for I.C.S. (Lacroix) Lumber Inc. – a wood pellets producer – to purchase equipment to increase its production capacity and expand operations.
The NOHFC promotes economic prosperity across Northern Ontario by providing financial assistance to projects – big and small, rural and urban – that stimulate growth, job creation and skills development. Since June 2018, the NOHFC has invested more than $473 million in 4,244 projects in Northern Ontario, leveraging more than $1.5 billion in investment and creating or sustaining over 6,600 jobs.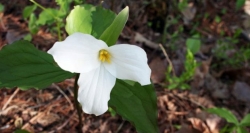 Latest posts by Ontario Government
(see all)