147 Players
1st FLIGHT: Brandon McChristie, Jessy Larochell, Spare – 6 under par 30
2nd FLIGHT: Blair Mills Chris Buckell, Dave Hall – 4 under par 32
3rd FLIGHT: Derek Chapman, Matt King, Bernie Erechook – 3 under par 33
4th FLIGHT: John Simon, Chris Simon, Jeff Amos – 2 under par 34
5th FLIGHT: Dave Jennings, Luc Belanger, Jean Desgagne – 1 under par 35
6th FLIGHT: Jarett Asselin, Noah Asselin, Spencer Hall – even par 36
7th FLIGHT: James Morden, Monte White, Jeff Lamon – even par 36
8th FLIGHT: Vic Sillanpaa, Eric Mitrikas, Scott Robinson – 1 over par 37
9th FLIGHT: Mark Szekely, Gilles Cyr, Andrea Beddard – 2 over par 38
10th FLIGHT: Heinz Fellinger, Kevin Fellinger, Austin Fellinger – 3 over par 39
SPECIAL EVENTS WINNERS:
North of 17 Restaurant Large Pizza Closest to Hole #1: Joey Dechamplain
Northern Lights Ford $25.00 Cash Prize Closest to Hole #2: Kevin Sabourin
Wawa Motor Inn $25.00 Voucher-Closest to Hole #3: Bill Carruthers
Men's Night $15.00 Cash Prize Closest to Hole #4: Chris Simon
Canadian Tire $25.00 Voucher Closest to Hole #5: Kevin Sabourin
Men's Night $15.00 Cash Prize Closest to Hole #6: Dewey Mathias
Mission Motors $25.00 Cash Prize Closest to Hole #7: Brandon Case
RD Yard Care $20. 00 Cash Prize Closest to Hole #8: Jessy Dechamplain
Men's Night $15.00 Cash Prize Longest Drive Hole #9: Brandon Case
Subway Sandwiches $20.00 Voucher Closest to Hole #9: Michel Lemoyne
Winner: $10 Clubhouse Voucher: Bob Stewart
Winner of Cash Draw  $74.00: Antonio Alexopolous
Hole in One Competition on Holes 3#7 – ($1,953.00)-NO WINNER) – Hole in one competition includes holes 3 & 7.  (50 % to the Winner & 50 % to the Club).
25 Foot Putt ($358.00) – 5 PUTTERS: Dan Jr. Szekely, Ron Berthelette, Kent Spreng, Ron Henson, Francis Dechamplain – Putt off will happen August 6th
Happenings this week at the Michipicoten Golf Club: The Goose – 2 man scramble was played over the long weekend and was won by Francis and Jessy Dechamplain by 1 stroke over Dylan Buckell and Bill Carruthers. The winning score of minus 10 had these two teams reversing their finishes from last year. So the way I see it …2021 should be the rubber match between these two titans!! Can't wait !! Thanks to everyone that participated.
PLEASE REMEMBER TO BRING CASH-NO DEBIT OR CREDIT CARDS FOR MEN'S NIGHT ENTRY.
Thank you to all that support the club weekly. A very big thank you to all our local sponsors for the 2020 season!! Without their support Men's Night would not be the success it is today.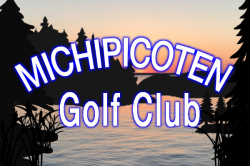 Latest posts by Karl Benstead
(see all)