The following legislation and regulation changes will come into effect on July 1, 2020. They are listed by responsible ministry:
Ministry of Agriculture, Food and Rural Affairs
To ensure the continued protection of animal health, a regulatory amendment to the Livestock Medicines Act will extend outlet licences for an additional year so they can continue to supply medicines to the farm community. This will ensure uninterrupted licencing of Outlets until a new regulatory regime is put in place. There will be no cost associated with the extension of permanent Class 1 licences to July 31, 2021 for all currently licensed Livestock Medicines Outlets.
The licence extension amendment does not apply to Class 2 licences or new Class 1 applicants. In these cases, existing licencing requirements and fees would still apply.
Ministry of the Attorney General and Treasury Board Secretariat
An amendment to a regulation under the Adjudicative Tribunals Accountability, Governance and Appointments Act will create "Ontario Land Tribunals." This new organization will combine the Local Planning Appeal Tribunal, Board of Negotiation, Conservation Review Board, Environmental Review Tribunal and Mining and Lands Tribunal. It will help ensure Ontario's land tribunals have the dedicated support and resources to resolve disputes fairly and faster.
Ministry of Colleges and Universities
An amendment to the Ontario College of Art & Design University Act would provide the university with full degree-granting authority, including honorary degrees. It would allow the university to award degrees, certificates and diplomas in any and all branches of learning provided they are consistent with the objective of providing advanced education in art and design and supporting teaching, research and professional practice in these fields.
Ministry of Energy, Northern Development and Mines
As part of its commitment to reducing regulatory burden and red tape for Ontario's electricity sector, the government will repeal the Ontario Clean Energy Benefit Act (OCEBA), revoke two regulations made under the OCEBA and amend the Definitions and Exemptions regulation under the Ontario Energy Board Act to remove reference to the OCEBA.
The OCEBA and the associated Ontario Clean Energy Benefit program were established in 2010 to help lower electricity costs for Ontarians through a 10 per cent rebate on the total cost of electricity charges related to electricity consumption on eligible bills. The Ontario Clean Energy Benefit program ended on December 31, 2015 and was replaced by the Ontario Electricity Support Program, which helps reduce electricity costs for low-income households.
An amendment to the Energy and Water Efficiency — Appliances and Products regulation (Ontario Regulation 509/18) under the Electricity Act will set or increase minimum energy-performance standards for 10 energy products by:
Updating eight products to higher efficiency levels in order to harmonize with current Natural Resources Canada (NRCan) standards. These products include commercial gas storage water heaters; residential gas instantaneous water heaters; commercial gas instantaneous water heaters; residential gas furnaces; commercial gas boilers; commercial oil boilers; residential gas boilers; and gas fireplaces
Adding commercial oil-fired storage water heaters, which are currently regulated by NRCan and the U.S. Department of Energy (DOE) to Ontario's regulation, and harmonizing with NRCan and DOE standards
Harmonizing Ontario's efficiency standards for residential windows with Ontario Building Code minimum requirements.
Ministry of the Environment, Conservation and Parks
In order to provide added flexibility in transit planning — reducing the risk of delays while still providing environmental oversight and consultation with the public and Indigenous communities — the current environmental assessment process will be modified so that construction on the Ontario Line subway project can proceed as quickly as possible and so any significant design changes to the Scarborough and Yonge North subway extensions and the Eglinton Crosstown West extension proceed as efficiently as possible.
As part of the government's efforts to encourage brownfield redevelopment and put vacant lands back to good use, regulatory amendments under the Environmental Protection Act will clarify rules for developing sites where groundwater is not to be used for drinking water.
The government is bringing forward smart, sensible solutions to keep our communities healthier and safer, while creating an open-for-business environment, by supporting the waste management sector through a regulatory amendment to the Environmental Protection Act. This amendment clarifies that waste transportation systems, which are already exempt under Ontario Regulation 101/94, are not required to use the Environment Activity and Sector Registry.
The government is modernizing programs and services and lowering costs for the people of Ontario by allowing producers to find new and innovative ways to reduce costs, manage their products and packaging more efficiently and reduce the amount of waste sent to landfills. The Batteries regulation (Ontario Regulation 30/20) under the Resource Recovery and Circular Economy Act makes battery producers fully responsible for managing their products. This new regulation will give them more control over how they manage their waste and dispose of batteries safely. As part of our commitment to support a healthy environment and a healthy economy, these changes will ensure we are maintaining strong enforcement and environmental compliance while making Ontario open for business.
The government is updating the almost 50-year-old environmental assessment program to support building safer and stronger communities. As part of these efforts, the ministry will remove the duplicative requirements for forestry activities in the Declaration Order under the Environmental Assessment Act. Forestry activities will continue under the Crown Forest Sustainability Act, which will help ensure the government is able to protect the environment while allowing the Ministry of Natural Resources and Forestry to be the primary source of direction for forest management in Ontario.
The temporary approach for forestry operations on Crown land under the Endangered Species Act has been extended for an additional year. This will maintain the current requirements for the forestry sector by helping to avoid additional regulatory burden and economic strain while a long-term approach is being considered.
Ministry of Finance
Regulation amendments under the Investment Management Corporation of Ontario Act will enable the Investment Management Corporation of Ontario (IMCO) to continue to manage the Workplace Safety and Insurance Board's (WSIB) pension assets when the WSIB plan becomes a jointly sponsored pension plan (JSPP). It will also enable certain other broader public sector JSPPs to use IMCO to manage their pension assets in the future.
Further amendments to the Pensions Benefits Act, Regulation 909 (General) will help facilitate an efficient and effective pension regulatory system in Canada. Ontario has recently signed the 2020 Agreement Respecting Multi-Jurisdictional Pension Plans (MJPPA) along with the federal government and other provinces. As of July 1, 2020, this new agreement will replace a prior agreement from 2016 and will simplify and clarify the supervision of pension plans with members in more than one jurisdiction.
Ministry of Health
The government is expanding Ontario's newborn screening program to include screening tests for Spinal Muscular Atrophy and Hurler Disease and its variants — becoming the first province in Canada to offer screening for these serious diseases. A regulatory amendment to the Laboratory and Specimen Collection Centre Licensing Act will add mucopolysaccharidosis type 1 and spinal muscular atrophy to the list of Newborn Screening Tests and permit midwives to order them. A complementary amendment to the Health Insurance Act will add the Newborn Screening Tests for mucopolysaccharidosis type 1 and spinal muscular atrophy as an insured service to the Schedule of Benefits for Laboratory Services. Babies across the province will be able to receive earlier diagnosis and interventions for these diseases so they can be as healthy as possible.
The government continues its comprehensive approach to protecting youth from vaping. As part of the Smoke-Free Ontario Act, certain provisions coming into force on July 1 will:
Restrict the retail sale of flavoured vapour products to Specialty Vape Stores and Cannabis Retail Stores, except for menthol, mint and tobacco flavours
Require Specialty Vape Stores to ensure that indoor vapour product displays and promotions are not visible from outside their stores
Restrict the retail sale of vapour products with high nicotine concentrations (>20 mg/ml) to Specialty Vape Stores.
Ministry of Labour, Training and Skills Development
As part of the government's commitment to keeping workers safe, an amendment to the Occupational Health and Safety Act will add or revise occupational exposure limits or listings for 36 substances, including warfarin, furfural and ethylene glycol.
As of July 1, regulations under the Ontario Immigration Act have been amended. More eligible occupations in the manufacturing sector will be added to the In-Demand Stream of the Ontario Immigrant Nominee Program's Employer Job Offer Category. Also, applicants to this stream will no longer have to demonstrate they have settlement funds.
Ministry of Municipal Affairs and Housing
Ontario's Community Housing Renewal Strategy outlines the government's plan to transform a fragmented and inefficient system into one that is more streamlined, sustainable and ready to help those who need it most. One of the early steps in the strategy was to make rent more predictable by simplifying rent calculations.
A new regulation and regulation amendment under the Housing Services Act will make calculating rent-geared-to-income (RGI) faster for housing providers and easier for social housing tenants to predict and understand. This includes:
Moving to an annual calculation based on 30 per cent of adjusted family net income
Simplified deductions on employment income
Exempting income earned by full-time students
Minimum rent amounts
Setting effective dates of rent increases and decreases.
Under the new rules, a household will remain eligible for RGI assistance for a longer period of time while paying market rent and household members will generally be required to file an income tax return. Changes were also made to align the province's Portable Housing Benefit Framework with changes to the calculation of RGI assistance.
In spring 2019, the government launched the More Homes, More Choice plan with changes to make it faster and easier to build housing, including rental housing, and to build the right types of homes in the right places.
A regulatory amendment under the Residential Tenancies Act will modernize outdated practices, such as the need to submit CD-ROMs with certain Landlord and Tenant Board applications, making it easier to be a landlord.
Five Planning Act regulations are being revoked to remove the need for provincial approvals of highly technical local planning matters in unincorporated areas of northeastern and northwestern Ontario.
Amendments to regulations under the Planning Act will enable 16 northern communities to move forward with local planning decisions faster. The following towns, townships and municipalities will be exempt from the requirement to obtain the Minister of Municipal Affairs and Housing's approval of official plan amendments:
Towns
Townships

The Archipelago
Armour
Assiginack
Billings
Burpee and Mills
Cockburn Island
Mattice-Val Coté
Nipissing
O'Connor
Tehkummah

Municipalities

Central Manitoulin
Gordon/Barrie Island
Oliver Paipoonge
The Town of Spanish has been delegated 'approval authority' for plans of subdivision/condominium in the municipality.
Ministry of Natural Resources and Forestry
Changes to the Independent Forest Audit regulation will improve transparency and provide time and cost savings for industry and government. These changes include:
Allowing final audit reports and action plans to be posted online instead of requiring them to be reported to the Legislative Assembly
Establishing a 10-year audit period with the possibility of a two-year extension and providing greater flexibility to schedule audits.
The Nurseries regulation under the Forestry Act has been identified as outdated and no longer in use. Tree seedlings for forest renewal on Crown land have been produced exclusively by private growers for many years, so this unnecessary regulation will be revoked.
A number of changes to the four Forest Manuals regulated under the Crown Forest Sustainability Act will allow for more effective consultation and reduce workload, time and costs in the preparation and implementation of forest management plans, while maintaining rigorous oversight and sustainable management of Ontario's Crown forests.
A regulation under the Aggregate Resources Act will be amended to continue to outline requirements for forestry aggregate pits in the proposed revised Forest Manuals. This will simplify how the requirements are identified for forestry aggregate pits to support people engaged in forest operations.
Ministry of Transportation
Ontario is committed to making life more affordable for people and families in response to COVID-19. That is why there will be no increase to driver and commercial vehicle fees that would have taken effect July 1, 2020.
The government is making historic investments in our provincial highways in order to reduce congestion and make our roads safer. Following a successful eight-year pilot, single-occupant use of provincial High Occupancy Vehicle (HOV) lanes by licenced taxicabs and airport limousines will be made permanent by removing the sunset provision through an amendment to the Highway Traffic Act, Ontario Regulation 620/05 — High Occupancy Vehicle Lanes. Making the exemption permanent will encourage more efficient use of the HOV transportation network by allowing taxis and limousines to reach their next passenger more quickly and support accessibility for people who cannot or choose not to drive.
Various changes to regulations under the Highway Traffic Act will:
Expand the type of off-road vehicles permitted on roads to include off-road motorcycles, dirt bikes and extreme-terrain vehicles, commonly known as ARGOs. This will allow users to access more trail networks across the province by lifting some of the existing restrictions. These new off-road vehicles will be required to follow most of the same operating rules as existing off-road vehicles permitted on roads, including:

G2/M2 licencing minimum
Registration and insurance
Speed under 50km/h for roads
Always riding on the shoulder in the same direction as traffic or, when unavailable, right-most portion of the roadway

These changes will provide for increased regulatory flexibility, allow greater municipal choice over operation on municipal roads and transfer regulation-making authority from the Lieutenant Governor in Council to the Minister

Moving forward with annual inspections for mobile cranes and concrete pumps. An inspection must be completed at a licenced Motor Vehicle Inspection Station by January 1, 2021 and July 1, 2021 dependent on vehicle category. The Ministry of Transportation will continue to work with industry and ministerial partners on long-term solutions to address concerns related to qualified technicians and appropriate inspection frequency
Implement an additional licensing option for full Class G licence holders or higher (Class A, B, C, D, E, F) wishing to operate a three-wheeled motorcycle. This option would allow full Class G licence holders or higher to attend a ministry-approved school in the Driver Certification Program, pay the associated fee and complete an approved one-day safety course, including in-class and on-road testing, and receive a restricted three-wheeled motorcycle licence.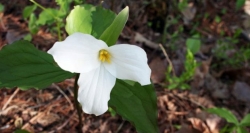 Latest posts by Ontario Government
(see all)