Weather – A mix of sun and cloud. Fog patches dissipating this morning. High 14. UV index 6 or high.
Tonight – A few clouds. Increasing cloudiness near midnight then rain beginning before morning. Low plus 4.
News Tidbits – It appears as if the plans to amalgamate Public Health Units are true. The two proposed units in Northern Ontario are Region 9 and 10:
Region 9 will be Algoma, Sudbury, Porcupine, Timiskaming, North Bay, Parry Sound, Nipissing (part of Renfew), and Muskoka (part of the Simcoe-Muskoka District Health Unit).
Region 10 is Thunder Bay and the Northwestern Health Unit.
The provincial government is reducing the number of public health units from 35 to 10, and implement public health spending cuts by $200 million by 2020-2021.
There is a good chance that if the sky clears tonight and tomorrow that the Northern Nights will be visible. Spaceweather.com says "NOAA forecasters say there is a 55% to 60% chance of geomagnetic storms on May 15th and 16th when a series of coronal mass ejections (CMEs) could hit Earth's magnetic field. Storm levels are expected to range between category G1 and G2. This means auroras could be sighted in northern-tier US states such as Montana, Minnesota, and upstate New York."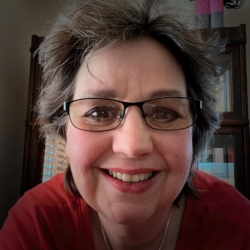 Latest posts by Brenda Stockton
(see all)