Weather – Increasing cloudiness. Periods of snow and local blowing snow beginning this afternoon. Amount 2 cm. Wind becoming northeast 30 km/h gusting to 50 this morning. High minus 10. Wind chill minus 25 in the morning and minus 18 in the afternoon. Risk of frostbite. UV index 1 or low.
Tonight – Snow and local blowing snow. Amount 5 cm. Wind northeast 30 km/h gusting to 50. Low minus 14. Wind chill minus 20 in the evening and minus 25 overnight. Risk of frostbite.
News Tidbits – School buses have been cancelled from Batchawana to St. Joseph Island. The Algoma & Huron-Superior Transportation Services states that due to the impending weather concerns and in the interest of safety, all school related transportation is cancelled today in the Sault Ste. Marie and Central Algoma areas for all school boards. All schools remain open. If you should be traveling be aware of changing weather conditions and be prepared.
The Red Cross in Sault Ste. Marie is providing emergency lodging for 14 people following Sunday night's fire at 89 Hudson Street (Studio 10). A 60-year-old male, was taken to hospital with associated injuries and later succumbed to those injuries at the hospital.
Sault City is looking for a CAO as the contract between the city and their CAO Al Horsman will not be renewed in September. They have set up a Selection Committee to find a replacement.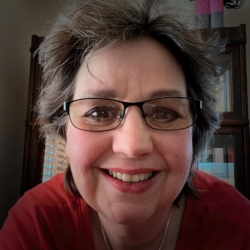 Latest posts by Brenda Stockton
(see all)