There are already questions about Doug Ford trying to inappropriately influence Ron Taverner, after a news report revealed Wednesday that Taverner knew of — and defended — Ford's demand that the Ontario Provincial Police (OPP) secretly buy him a custom camper van.
The Toronto Sun reported the story Wednesday.
"I am told it's not a camper van but an extended-size van," Taverner told the Sun Wednesday morning. "He's a big guy and it would have more room for he and his team to work while on road."
The NDP's Community Safety and Correctional Services critic, Kevin Yarde, is asking Ontario's Integrity Commissioner to look into the apparent conflict.
"This is more evidence showing that Ford violated the Member's Integrity Act by appointing his long-time family friend and ally to be head of the OPP," said Yarde. "Taverner is not yet a member of the provincial police, so the fact that he knew about this secret kitted-out camper is sketchy. The fact that he defended it is inexcusable."
The alleged request is detailed in a Dec. 11 letter sent by Brad Blair, interim commissioner of OPP, to Ontario's Ombudsman. Blair alleges Ford's office wanted the OPP to buy the camper-type vehicle, have it modified to specifications set by Ford's office by a company chosen by Ford's office, and keep the costs off the books.
"If Taverner's swearing-in goes ahead on Monday, what will Ford be demanding of him?" Yarde asked. "It's critical that police forces operate without political interference, and without conflicts of interest — real or perceived."
Yarde and Andrea Horwath's NDP have already filed a formal complaint with the Integrity Commissioner regarding Ford's appointment of Taverner; and contacted the RCMP regarding Ford's alleged demand for spending to be hidden from the public.
On Wednesday, Horwath appealed to Taverner to delay assuming command of the OPP until independent investigations are conducted and an all-party committee reviews the appointment process.
SOURCE – NDP's Community Safety and Correctional Services critic, Kevin Yarde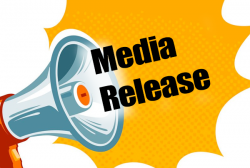 Latest posts by This Media Release
(see all)