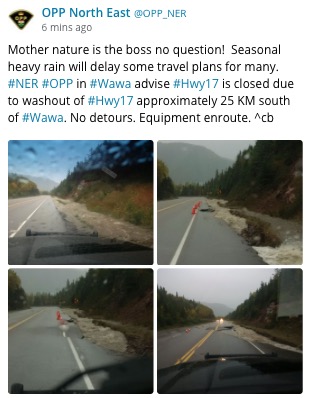 Ontario Provincial Police have released images of the washout at Old Woman Bay as it was happening yesterday afternoon, October 10, 2018.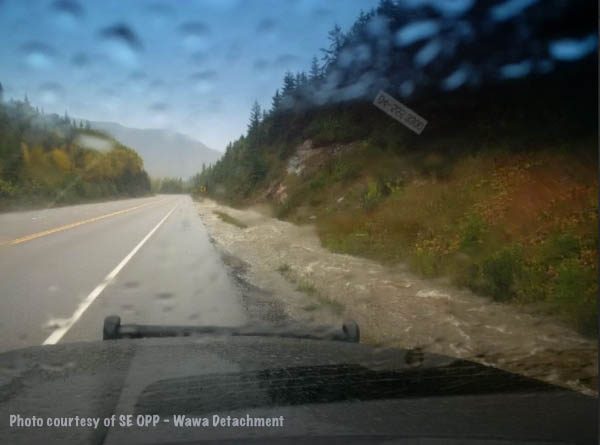 The power of the water is incredible.
At first it was just a stream beside the highway, nibbling at the shoulder of the road. As the amount and velocity changed, the erosion continued. Soon the roadway was being undermined by the current of the stream. Rocks could be heard rolling and. banging against each other as they were carried by the current downstream.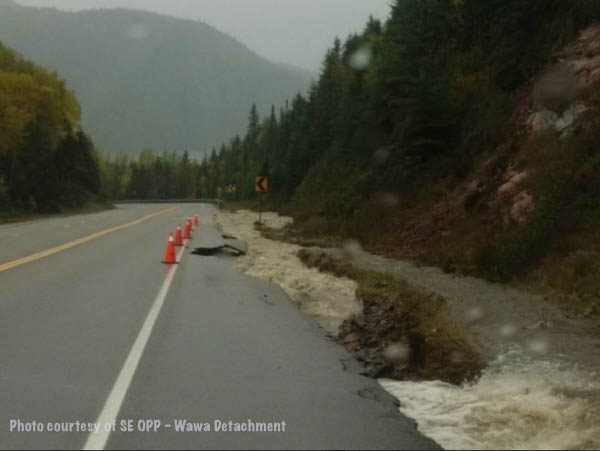 Then the shoulder gave way, breaking to the white line; continuing to undermine the roadway with every drop of water passing by.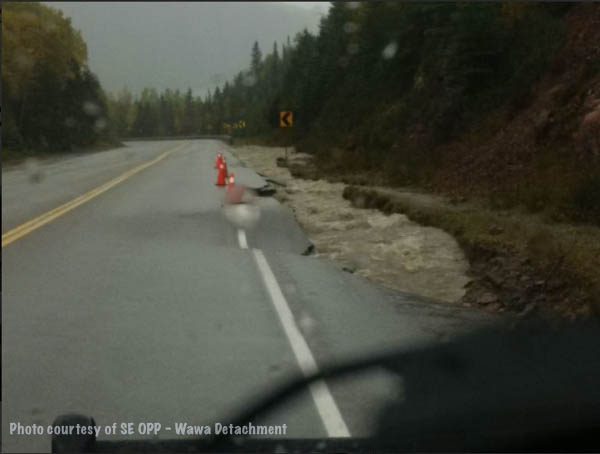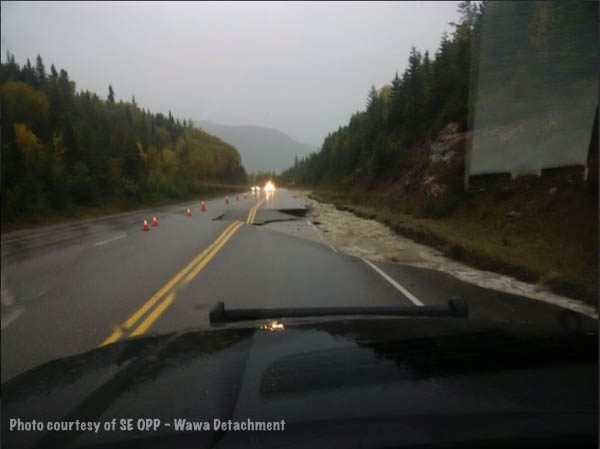 This is what led to the road closure, the roadbed was undermined, and the asphalt collapsed into the road.
The highway remains closed at this time (10:06 a.m.).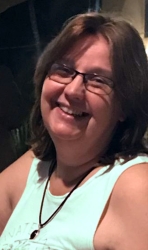 Latest posts by Brenda Stockton
(see all)