Sep 26, 2018 @ 08:26
New Democrats say the Ford Tories' theatrics over the state of the province's books are designed to tee up massive cuts to health care, education, and more. On Tuesday, the government released a hasty review of the books, singling out spending in health care, education, social services, and post-secondary education.
"Doug Ford is setting the stage for deep and painful cuts to our schools, our hospitals and the services we all rely on – and he's going to claim that the deficit made him do it. No one is falling for his routine," said NDP Finance Critic Sandy Shaw during question period on Tuesday.
In the wake of the election, the Ford Tories feigned shock over the provincial deficit, despite the Auditor General having consistently revealed the deficit numbers the Tories now pretend to be surprised by. "The Ministry of Finance says they're only adopting the auditor's findings on a 'provisional basis,'" said Deputy Leader Sara Singh, pointing out that it's politically convenient for Ford to do so to justify cuts. Those cuts were also set up last week in a speech to the Economic Club of Canada by Finance Minister Vic Fedeli, who warned that no one would be spared.
"It looks like we're seeing a pattern here," said Singh. "The premier is surprised by a deficit that no one else finds surprising. He agrees wholeheartedly with the auditor but only provisionally, and then he reserves the right to lower the deficit using the same method that the Liberals used."
While signaling that he's planning to cut health care, Ford has embraced the disastrous Liberal hydro borrowing scheme – a tactic to hide spending that will drive hydro rates through the roof in the near future, and cost the province an extra $40 billion.
With the government announcing a new select committee to investigate the provinces financial practices under the previous Liberal government, the NDP has introduced amendments that would empower the committee to also investigate the new government, while allowing non-government committee members to call witnesses of their own. "If Mr. Ford is really interested in transparency, he would be interested in getting all of the facts, not just the facts that help his party. Why should families believe him when he refuses to do that?" asked Shaw.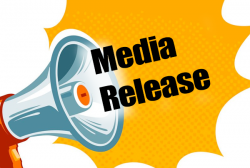 Latest posts by This Media Release
(see all)