Finance Minister Vic Fedeli's speech to the Economic Club set the stage for Doug Ford to make deep and painful cuts across Ontario, says NDP Finance critic Sandy Shaw.
"What Fedeli made clear on Friday is that nothing is safe in Ontario," said Shaw. "Our hospitals, our children's schools, our transit systems – everything our families need and count on are at risk in Ford's hands."
In an act of political theatre, Fedeli announced that after Doug Ford hired embattled former British Columbia premier Gordon Campbell to weigh in on Ontario's books, Campbell found that the deficit was worse than stated.
The unsurprising move is not unusual from a new government desperate to justify its agenda. When the Ontario Liberals won the 2003 election, they claimed to have found a new $5.4 billion deficit left behind by the previous government. That deficit was used to justify a new health tax.
"Fedeli's words this morning were chilling," said Shaw. "Calling on every last person in our province to brace for cuts reminds people of the last time the Conservatives were in power. They fired more than 6,000 nurses, closed 28 hospitals and shut down over 7,000 hospital beds.
"The Liberal government left Ontario with a legacy of long hospital waits and hallway medicine, crumbling schools and jam-packed transit. What Ford is threatening is to take us from bad to worse – not only not fixing what's wrong nor delivering new relief, but cutting even deeper."
Shaw said this claim by the Conservatives sheds a new light on a key difference between the NDP and the Conservative's plans. Andrea Horwath and the NDP proposed raising income tax collected on individual income above $220,000 by one per cent, and an additional one per cent on earnings above $300,000.
Meanwhile, Doug Ford proposed cutting taxes for the very wealthiest Ontarians.
"It doesn't have to be this way," Shaw said. "By asking the wealthiest individuals to pay their fair share, we can dig this province out of the mess the Conservatives and Liberals have made, while we invest in and expand the services people depend on most to build a great life.
"It's not too late."
SOURCE – NDP Finance critic Sandy Shaw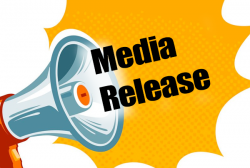 Latest posts by This Media Release
(see all)