May 31, 2018 @ 15:40
The U.S. administration announced today that Canada's exemption from the 10% aluminium tariff was lifted. Consequently, as of June 1st, 2018, the Canadian aluminium products imported into the U.S. will be subject to a 10% tariff.
"This decision by the U.S. administration will have negative impacts on the North American integrated aluminium value chain. The overall price of aluminium will increase, affecting small and medium-size businesses both in Canada and the U.S. The consumers and companies that supply these consumers will suffer when prices go up as a result of these tariffs, ultimately undermining the competitiveness of the entire North American aluminium industry. Instead, the U.S. should focus on the real issue at hand, mainly China's overcapacity," said Jean Simard, President and CEO of the AAC.
A 10% tariff applied to our 5,6 billion $USD of primary aluminium exports to the U.S. would increase the costs of the American downstream industry by more than 500 million $USD. According to HARBOR Aluminum, an independent industry analyst, trade taxes could impact between 45,000 and 90,000 direct jobs in the manufacturing sector. It is estimated that every new job created would cost 12.5 million dollars to the U.S. economy.
"Canada is a historic and dependable an ally that has provided the US defense industry with reliable aluminium supply since before World War II. Recently, the U.S. and Canada have been aligned on common threats to North American competitiveness such as illegal transhipment and concerns about subsidized overcapacity.  Canada recently put in place tough regulatory and border measures aimed at preventing circumvention and transhipment," added Jean Simard.
Since March 2018, Canada brought regulatory changes that will improve Canada Border Services Agency's (CBSA) ability to identify and stop companies that try to avoid duties, and that will give greater flexibility to CBSA to determine whether prices charged in the exporter's domestic market is reliable in calculating duties. Additionally, unions will now gain standing to participate in trade-remedy proceedings and CBSA's funding has been increased. Finally, Canada's marking regime for aluminium products will be aligned with the United States.
The AAC remains committed to the view that Canada is an essential manufacturing partner for the United States by providing essential aluminium for U.S. manufacturers. The AAC is committed to working with customers in North America to ensure a reliable supply of aluminium and mitigate consequences from the trade taxes imposed by the U.S. The U.S. administration should reconsider its actions and provide Canada with a permanent exemption and rejoin efforts to address overcapacity. The AAC will continue to work towards that end with its European and American counterparts, as well as with the government of Canada and the government of Quebec.
Montreal Aluminium Summit
Imposing tariffs on countries that respect market rules will not help to eradicate the structural problems faced by the global aluminium industry. In that perspective, the AAC, with its American, European and Japanese counterparts, are organizing an Aluminium Summit in Montreal on June 3-4, 2018 to define a roadmap addressing overcapacity and distortion mechanisms. This government policy driven initiative is supported by both the Canadian and Quebec governments. "It is only through international dialogue and cooperation, through the G20 and OECD, that the equilibrium in the aluminium industry will be restored", said Jean Simard.
About the Aluminium Association of Canada
The Aluminium Association of Canada (AAC) is a non-profit organization representing three Canadian world-class aluminium producers: Alcoa, Alouette, and Rio Tinto operating ten smelters in Canada, nine of which are in Quebec, and employing over 8,000 workers.
SOURCE – Aluminum Association of Canada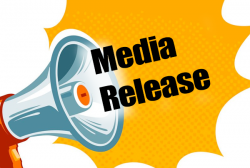 Latest posts by This Media Release
(see all)