May 17, 2018 @ 07:57
Weather – Mainly sunny. High 15. UV index 7 or high. Tonight will be partly cloudy. Low plus 5.
Marine (Today, Tonight and Friday): Strong wind warning in effect. Wind northeast 20 knots diminishing to northeast 15 early this morning and to north 10 near noon. Wind increasing to east 15 near midnight and to southeast 20 near noon Friday. Waves one metre subsiding to less than one half metre this afternoon then building to one overnight. Waves building to one and one half metres Friday afternoon.
News Tidbits – Tonight might be a good night to look at the skies. NOAA forecasters say there is a 60% chance of G1-class geomagnetic storms during the late hours of May 17th when a stream of solar wind is expected to rattle Earth's magnetic field. Also, when the sun goes down tonight (May 17th), step outside and look west. A beautifully slender crescent Moon is passing by Venus in the twilight sky.
The late Robert Ralph Carmichael and Dr. Lou Lukenda and Mae Lukenda have been chosen as the recipients of the 2018 Walk of Fame Award. The Walk of Fame Award recognizes individuals (born in the Sault or lived in the city/surrounding area) who have achieved provincial, national or international recognition in a competitive athletic endeavour or cultural, academic or humanitarian field.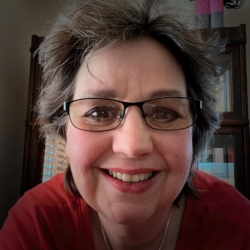 Latest posts by Brenda Stockton
(see all)