May 7, 2018 @ 11:45
Do you ever have a song that get's into your head and you just can't shake it? We all do. I think you'll understand why the song, "Get the Party Started" by the singer Pink is pumping through my mind as of late. Often people say it drives them crazy when this happens to them, but in this case, given the emotive high energy the song elicits, I'm loving it!  May 9th can't come soon enough for the "party" to get started. I can't help being excited. It's not just because I enjoy meeting people face to face when campaigning. It's primarily because I'm excited that Ontarians have a chance to hit the 'reset' button; a chance to make a change for the better.
Ontario has endured successive Conservative and Liberal governments since 1995 when Mike Harris took the reins and we started on a continual downward spiral. Of late it seems that the speed of the downward spiral has been increasing significantly under Kathleen Wynne. Ontarians daily feel the gut-punch in skyrocketing hydro bills, deplorable health care services, failing results in education, substandard and sometimes even unsafe conditions for seniors in homes and long-term care facilities, horrendous winter road maintenance and a disintegrating infrastructure.
This just can't continue! Ontarians need to make up their minds that we need to bring about real change – a change for the better. We must stop choosing between bad or worse.
So, let's be positive about this. Rather than just pointing out what others are doing or plan to do that is wrongheaded, here are some of the main changes that Andrea Horwath and the NDP believe need to be made now in Ontario, before it's too late.
We must put an end to hallway medicine and fix senior care. The NDP will act immediately to restore hospital funding. We will increase funding by 5.3% with a new $916 million additional investment. We will ensure every hospital's funding will be at or above inflation, including population growth and include the unique needs of each community. We will invest $19 billion over ten years in hospital capital expansion.
An NDP government will create 40,000 more long-term care beds including 15,000 new beds within the next 5 years. Our government will establish strict standards to ensure each resident is offered a minimum of four hours of hands-on care per day. Standards will be set in a Long-Term Care Residents Bill of Rights.
When was the last time that you felt that your family was part of the "middle class?" For far too long Ontario has ridden on the backs of middle-class people and let the wealthiest individuals and corporations take a walk in the park. We will protect middle-class families by having the wealthiest people and most profitable corporations actually pay their fair share. Individuals earning over $220,000 will see a tax increase of 1% and for those over $300,000, it will be 2%. We will add a surcharge for those buying luxury vehicles that cost more than $90,000.
Andrea Horwath is committed to making Ontario the first province in Canada to offer a truly universal pharmacare program. We will ensure every Ontarian can get the medication they need. This would include 'at home' cancer medication which is not covered at this time. This pharmacare coverage won't be just for those under 25 and seniors.
We are committed to ensuring that every Ontarian and their whole family has access to decent dental benefits. Those benefits will apply no matter the person's age, income or employment or health status. The benefits will come either through work or with your health card. These programs make sense both in terms of overall health for Ontarians but they also make good fiscal sense.
We will improve education in Ontario by providing funding for more teachers and educational assistants. Education funding will be based on student needs rather than just populations. We will invest $16 billion to repair our crumbling schools and keep them open to serve communities as they used to. We will put an end to EQAO testing and work with educators to develop better assessment tools.
For post-secondary students we will take on student debt by converting loans to grants and create thousands of student co-op jobs. An NDP government would also wipe out any student loan interest owed or paid to the province by any student or past student who still holds a provincial loan.
These are plans that offer Ontarians real change for the better. Let's, "Get the Party Started."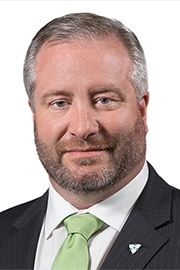 Michael Mantha is a politician in Ontario, Canada. He is a New Democratic member of the Legislative Assembly of Ontario who was elected in 2011. He's the NDP critic for Indigenous Relations and Reconciliation and critic for Northern Development and Mines. He represents the riding of Algoma—Manitoulin.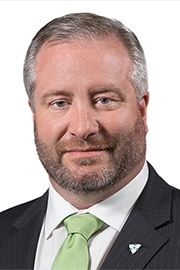 Latest posts by Mike Mantha (see all)