May 4, 2018 @ 07:48
Weather – Mainly cloudy. 60 percent chance of showers late this morning and this afternoon. Wind becoming northwest 20 km/h this afternoon. High 13. UV index 5 or moderate.
News Tidbits – May the Fourth be with you! Today is Star Wars Day, May 4, which celebrates George Lucas' Star Wars saga.
The Star is asking a very important question, "Why did the maker of OxyContin pay Canadian doctors nearly three-and-a-half times more money per capita than it doled out to U.S. prescribers? Purdue Canada gave just over $2 million to Canadian health-care professionals in 2016 for services such as consulting and delivering speeches on conditions and treatments. Purdue gave $24 for every Canadian physician, while its U.S. operations handed out a little under $6 for every American prescriber." Those are some very disturbing statisics. – read article here. This article for the New Yorker is also a very interesting read – read article here.
Time is running out, so don't forget that the The Screen for Life Bus (mobile cancer screening service, offering breast, cervical and colorectal cancer screening) will be in Wawa next week. Call 1-800-461-7031 to book your appointment now!
And finally on the bright side – tonight is the annual spring By Hands Festival!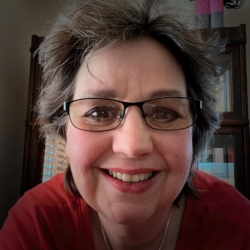 Latest posts by Brenda Stockton
(see all)